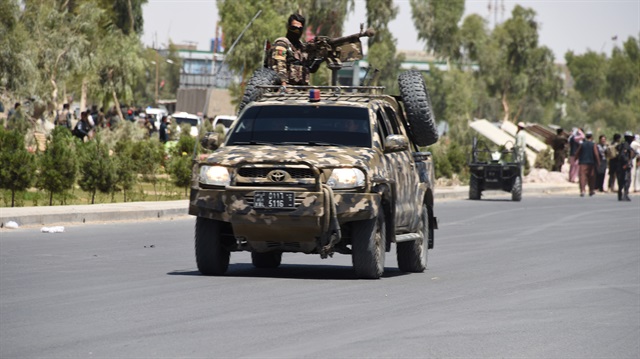 At least four civilians, including three women and a child, were killed in Afghanistan's restive Kandahar province on Friday following an air raid, according to a local official.
Provincial police spokesman Zia Durrani told Anadolu Agency that the Taliban caused the casualties by firing at a wedding party in the Maruf district after coming under air raid by security forces.
"The foreign forces targeted two vehicles of the Taliban in Khogyani area of the district, but they escaped and tried to hide in a wedding party, and from there the rebels and the security forces exchanged fire," he said.
Durrani confirmed a child and three women were killed in the incident, while seven more women and another child were wounded.
The NATO-led Resolute Support Mission in Afghanistan has not commented on the incident yet. The Taliban claims the civilians were killed due to the air raid.
Last month, the UN in Afghanistan expressed serious concerns over surging civilian casualties in airstrikes.
In a statement, the United Nations Assistance Mission in Afghanistan (UNAMA) said 353 civilian casualties including 149 deaths and 204 injured were documented in the first six months of 2018 from aerial strikes, a 52 percent increase from the same period in 2017.
The UNAMA attributed 52 percent of all civilian casualties from aerial attacks to the Afghan Air Force, 45 percent to international military forces, and the remaining three percent to unidentified pro-government forces.