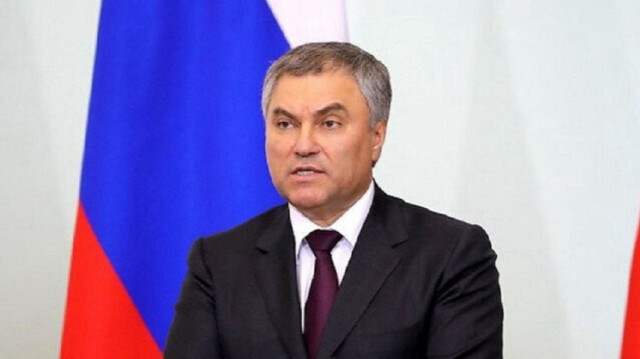 Vyacheslav Volodin, speaker of the State Duma.
Russia should introduce a law to prohibit activities of the International Criminal Court (ICC) in the country and make cooperation with the court a punishable offence, a top Russian lawmaker said on Saturday.
"It is necessary to develop amendments banning any ICC activity on our territory, as well as penalties for any assistance or support to the ICC," Vyacheslav Volodin, speaker of the State Duma, the lower chamber of Russia's lower parliament, wrote in a Telegram post.
The Hague-based court recently issued an arrest warrant for President Vladimir Putin for alleged war crimes in Ukraine.
While Kyiv and its Western allies welcomed the step, Russia has rejected the decision, saying it does not recognize the ICC's jurisdiction and considers its judgments "null and void."
To back his proposal, Volodin cited a law passed in the US in 2002, under which no American citizen or ally can be arrested or detained on an ICC warrant.
He said the law even authorizes the US to launch a military operation to rescue any American military personnel, official, or politician arrested by the ICC, which is why it is colloquially called the "Hague Invasion Act."
Volodin also called for "bilateral agreements with friendly countries for mutual refusal of cooperation and assistance to the ICC."
"The Russian supreme commander-in-chief should also have the right to take any action to protect our citizens from decisions made by international organizations that contradict Russian constitutional norms," he added.
2 months ago