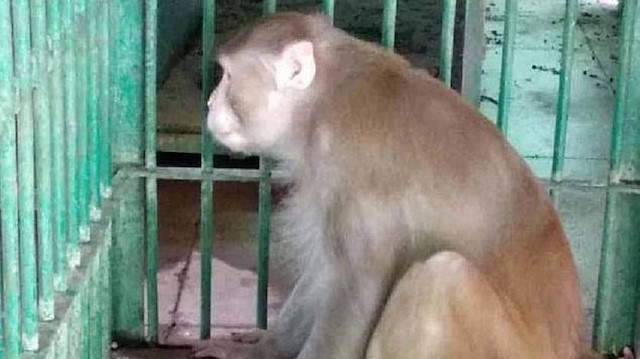 An alcoholic monkey that killed one and injured 250 more people while running amok for a bottle of booze will spend the rest of his life in animal prison, according to reports.
The pet monkey named "Kalua" was not inherently violent; however he was subjected to animal cruelty as his now-deceased occultist owner regularly gave him liquors to drink.
Kalua eventually went down a dangerous path and developed an alcohol addiction.
His behavioral patterns drastically turned violent when he was deprived of booze following his owner's death.
The monkey then went on a rampage across the Mirzapur district in India, biting everyone he came into contact with.
After strenuous efforts by officials, the monkey was captured and taken to the Kanpur zoo.
"We kept him in isolation for some months and then transported him to a separate cage. There has been no change in his behavior and he remains as aggressive as he was. It has been three years since he was brought here, but now it has been decided that he will remain in captivity all his life," said zoo doctor Mohd Nasir.