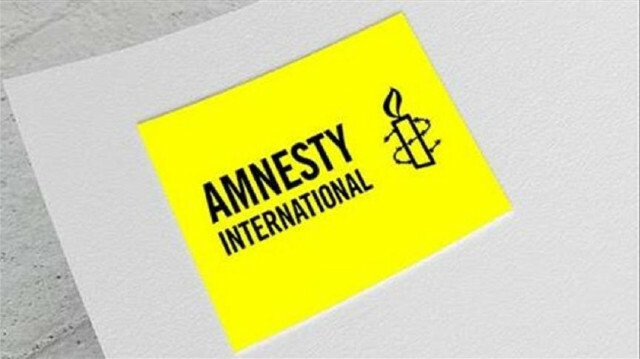 Global human rights watchdog Amnesty International on Monday announced ending its operations in Hong Kong due to the controversial national security law.
"This decision, made with a heavy heart, has been driven by Hong Kong's national security law, which has made it effectively impossible for human rights organizations in Hong Kong to work freely and without fear of serious reprisals from the government," Anjhula Mya Singh Bais, chair of Amnesty's International Board, said in a statement.
After violent pro-democracy protests in 2019 following a bill that could have allowed criminals to be extradited to mainland China, Beijing last year imposed national security law (NSL) in Hong Kong, which was handed back by Britain to China in 1997 under the "one country, two systems".
The law targets alleged acts of "secession", "subversion of state power", "terrorist activities" and "collusion with foreign or external forces to endanger national security".
Last year, Amnesty, which says it is a global human rights movement of 10 million people with operations in more than 70 countries, had closed its offices in India after its bank accounts were frozen by India's Enforcement Directorate, blaming the government for its "incessant witch-hunt of human rights organizations over unfounded and motivated allegations."
Amnesty said today the local "section" office in Hong Kong will cease operations on Oct. 31 while the regional office – which is part of Amnesty's global International Secretariat – is due to close by the end of 2021.
"Hong Kong has long been an ideal regional base for international civil society organizations, but the recent targeting of local human rights and trade union groups signals an intensification of the authorities' campaign to rid the city of all dissenting voices. It is increasingly difficult for us to keep operating in such an unstable environment," said the watchdog.
Hong Kong hosts two Amnesty International offices – a local membership section focused on human rights education in the city; and a regional office that carries out research, advocacy, and campaigning work on East and Southeast Asia and the Pacific.
The regional operations will be moved to the organization's other offices in the Asia-Pacific, it said.
Amnesty said the sweeping and vaguely worded definition of "national security" has been used arbitrarily as a pretext to restrict the human rights, freedom of expression, peaceful assembly, and association, as well as to repress dissent and political opposition.
Beijing has pushed back criticism against the law, claiming it ensures security, territorial integrity and fights foreign interference.
"The law has repeatedly been used to target people who have upset the authorities for any number of reasons – from singing political songs to discussing human rights issues in the classroom," said Bais, adding the pattern of raids, arrests, and prosecutions against perceived opponents has "highlighted how the vagueness of the law can be manipulated to build a case against whomsoever the authorities choose."
Amnesty data showed at least 35 groups have been disbanded since the law was enacted, including some of the city's largest unions and activist groups.