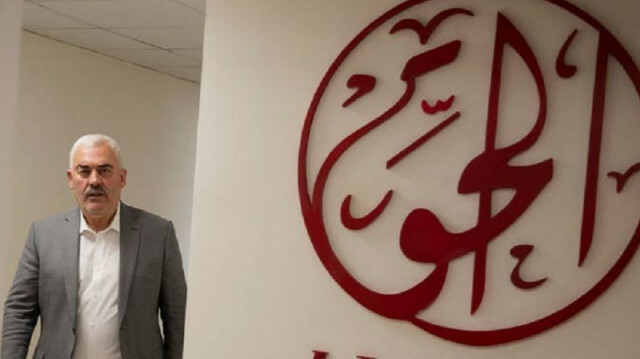 Israeli Minister of Regional Cooperation Issawi Freij on Sunday came out against Defense Minister Benny Gantz's decision to label six Palestinian rights groups "terrorist groups," making him the third Israeli Cabinet minister to publicly reject the decision.
"There is no connection between these organizations and terrorism," Freij said in statements cited by Yedioth Ahronoth daily ahead of a Cabinet meeting.
He added that a strong country must know how to deal with criticism.
On Saturday, Israeli Health Minister Nitzan Horowitz and Environmental Protection Minister Tamar Zandberg both announced their rejection of Gantz's decision.
"Israel must be very careful in imposing restrictions on Palestinian civil society organizations," Horowitz said in a tweet. "This has implications in the field of politics, foreign relations and importantly, in the field of human rights."
Zandberg also said that three of the six designated groups are "old and well-known human rights organizations."
On Friday, Israel accused the six groups of having links with the Popular Front for the Liberation of Palestine (PFLP), a group banned by the Israeli military.
The designation includes the Addameer Prisoner Support and Human Rights, Al-Haq, the Bisan Center for Research and Development, Defense for Children Palestine, Union of Agricultural Work Committees (UAWC), and the Union of Palestinian Women's Committees.
The PFLP is the second-largest group in the Palestine Liberation Organization (PLO) and was elected as a member of the Legislative Council in Palestine's last parliamentary elections in 2006.
#
Palestinian Rights Groups
1 yıl önce