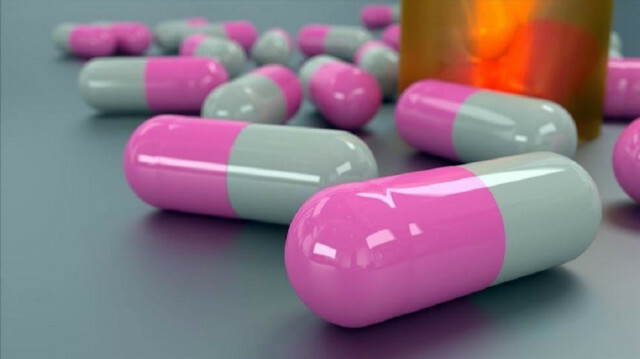 As nations prepare to mark the World Pharmacy Day on Sept. 25, medical experts in Tanzania have raised an alarm over rising antimicrobial resistance triggered by the wrong use of antibiotics, increasing chances for dangerous bacteria to outsmart the drugs designed to kill it.
Antimicrobial resistance is a global public health threat with the potential to kill 10 million people by 2050, let alone ravaging the economy, according to the World Health Organization (WHO).
The problem, which mostly affects poor countries in sub-Saharan Africa, occurs when bacteria, fungi or viruses become unresponsive to drugs and evolve to resist it.
In Tanzania, where cash-strapped people often rush to a local pharmacy to buy over-the-counter antibiotics at the slightest hint of a fever or cold, the prevalence of infections with multi-drug resistant bacteria is high, officials said.
-Weapons for specific targets
Deus Kitapondya, a renowned emergency medicine physician based in Dar es Salaam, said the use of antibiotics without a doctor's prescription is highly discouraged because the patient may be attempting to treat a symptom that is not caused by bacteria.
"Even if the symptom is caused by a bacterial infection, there are chances that the drug might be unresponsive to such bacteria, thus increasing the risk of antibiotics resistance," he said.
Kitapondya said antibiotics act like weapons designed to attack a specific target.
"Every antibiotic targets specific bacteria. Therefore, medicines bought over-the-counter will definitely miss the target. In this case, bacteria will thrive unharmed or partially harmed," he told Anadolu Agency in an interview.
Kitapondya said bacteria which multiply quickly and attack very fast can resist antibiotics, forcing doctors to assign higher doses to harm or kill them.
"Random use of antibiotics has high chances of creating bacteria tolerance, resistance and mutation," he stressed.
- Policy actions
The East African country in 2017 launched the National Action Plan on Antimicrobial Resistance to curb antimicrobial resistance and deter misuse of antibiotics among its citizens.
The five-year initiative involves action to combat the looming threat through raising awareness and changing behavior.
Although data on antibiotic resistance are hard to come by in Tanzania, health authorities are certain that resistance to commonly used antibiotics such as ampicillin, tetracycline and ciprofloxacin is significant.
In Dar es Salaam, residents in poor neighborhoods usually buy a few antibiotic tablets instead of the full prescribed dose to treat fever-like symptoms as they desperately try to save money.
"Over-the-counter antibiotics may ease the symptoms temporarily and a patient might feel relieved quickly, but the underlying illness will remain," said Linus Chuwa, a senior epidemiologist at St. Bernard Hospital in Dar es Salaam.
Chuwa said a person can develop a fever due to a urinary tract infection, it could be due to pneumonia or typhoid, or it could be just a simple viral fever. In each case, a different regimen of treatment and medications is required.
-At the mercy of quacks
Barely three days after her 5-year-old daughter's health turned for the worse, her body racked with fever and uncontrollable shivering, Tausi Mtalaze did not bother to take her to the hospital.
With no money to see a doctor, she took her to a local drugstore in Tandale -- a vast labyrinthine neighborhood of flimsily built concrete shacks in Dar es Salaam where children play hide-and-seek close to open sewers.
At the local pharmacy, she met Justine Kavishe, a shop owner dressed in a knee-length white lab coat, who listened attentively to Mtalaze as she described her daughter's symptoms and rattled off a buffet of pills he had earlier dispensed to her.
"None of these medicines worked," she said angrily.
Like many quacks who provide on-the-spot diagnoses in this neighborhood, Kavishe is neither a trained pharmacist, nor does he possess any medical skills.
Driven by his natural instincts, Kavishe assertively picked some antibiotics that he had yet to sell to Mtalaze and slotted them in a white envelope.
"Let her swallow two tablets twice a day. Make sure she drinks a lot of water," he told the shocked mother.
Despite his lack of expertise, Kavishe's hands-on experience informed his prescribing decisions, and he knows the antibiotics may not be working because they often don't cure the people who buy them.
"It's a moral dilemma. What do you do to a patient who doesn't have the money to see the doctor?" he said.