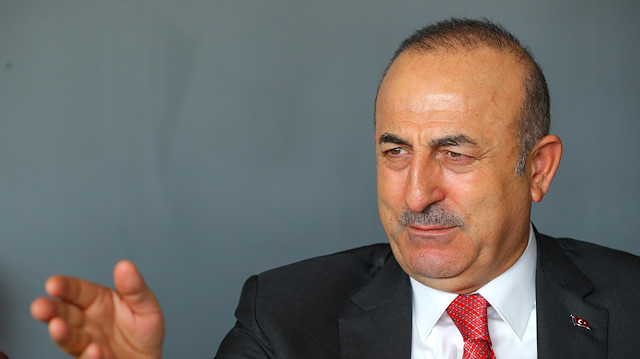 Any foreign intervention in Venezuela is "not right" and will deepen the problem, Turkey's Foreign Minister Mevlut Cavusoglu said on Friday.
"We are telling since the beginning. Such foreign interventions are not healthy and not right. They will not offer a solution. They will deepen the problem. God forbid, the country [Venezuela] even can be dragged into a civil war," Cavusoglu told reporters in Romania.
Cavusoglu said the countries should bring dialogue into the forefront instead of taking sides.
His remarks came a day after the European Parliament recognized Venezuela's opposition leader Juan Guaido as the legitimate interim president.
Venezuela has been rocked by protests since Jan. 10 when President Nicolas Maduro was sworn in for a second term following a vote boycotted by the opposition.
Tension climbed when Guaido proclaimed himself the acting president on Jan. 23.
"Nobody should disrespect the will of Venezuelan people," Cavusoglu said, referring to the elections that brought Maduro into the power.
He called for dialogue and cooperation to solve the problem in Venezuela.