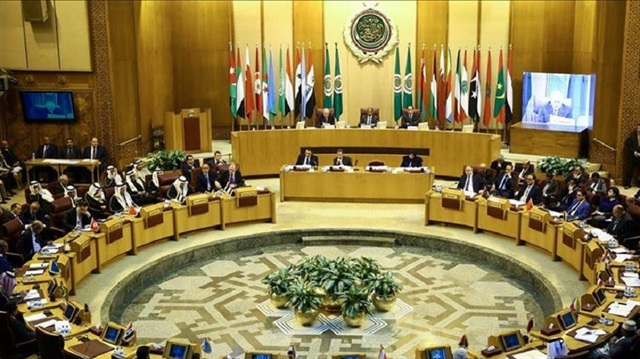 Arab League permanent representatives held an urgent meeting in Cairo on Wednesday to discuss recent developments regarding Jerusalem.
Saudi Ambassador to Egypt Osama Nugali chaired the meeting, which was also attended by Arab League Secretary-General Ahmed Aboul-Gheit.
"The meeting will serve as a preparatory one in advance of an Arab foreign ministers' meeting slated for Thursday," Nugali said.
The FMs' meeting, he added, would be devoted to "discussing all recent developments in light of the illegal U.S. decision to relocate its [Israel] embassy from Tel Aviv to Jerusalem".
Thursday's meeting is also expected to produce a league resolution condemning the U.S. embassy move and the recent massacre of Palestinian protesters near the Gaza-Israel fence by the Israeli army.
On Monday, at least 62 Palestinians were martyred -- and thousands more injured -- by Israeli forces deployed near the fence.
Monday's demonstration had coincided with Israel's 70th anniversary -- an event Palestinians refer to as "The Catastrophe" -- and the relocation of the U.S. embassy to Jerusalem, which took place the same day.
Since the Gaza rallies first kicked off on Mar. 30, more than 100 Palestinian demonstrators have been martyred by Israeli army gunfire.
Last week, the Israeli government said the ongoing border protests constituted a "state of war" in which international humanitarian law did not apply.