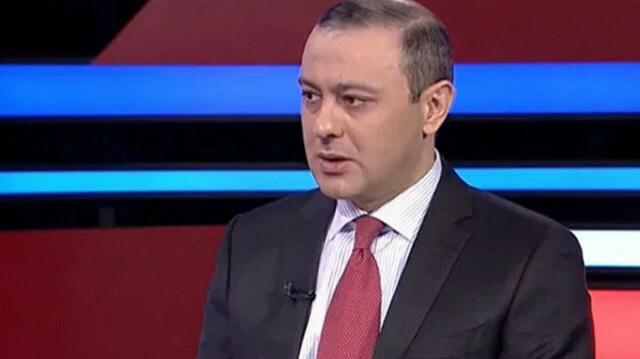 Armen Grigoryan, Secretary of the Armenian Security Council
 Armenia asked Russia on Tuesday to defend its territory from Azerbaijan under the terms of a 1997 treaty on friendship, cooperation, and mutual assistance.
Armen Grigoryan, Secretary of the Armenian Security Council, told a local Public TV channel that a formal request is being prepared and will be sent to Russia soon.
The two countries inked the landmark treaty on August 29, 1997, and Article 3 provides for possibility of military assistance in case of aggression against either of the treaty's signatories.
He expressed Armenia's hope that if talks with Azerbaijan fail, Russia will provide "sufficient military assistance."
Relations between the former Soviet republics of Azerbaijan and Armenia have been tense since 1991, when the Armenian military occupied Nagorno-Karabakh, also known as Upper Karabakh, a territory internationally recognized as part of Azerbaijan, and seven adjacent regions.
When new clashes erupted on Sept. 27, 2020, the Armenian army launched attacks on civilians and Azerbaijani forces and violated several humanitarian cease-fire agreements.
During the 44-day conflict, Azerbaijan liberated several cities and nearly 300 settlements and villages from the nearly three-decade occupation.
Last Nov. 10, the two countries signed a Russian-brokered agreement to end the fighting and work toward a comprehensive resolution.
On Jan. 11, the leaders of Russia, Azerbaijan and Armenia signed a pact to develop economic ties and infrastructure to benefit the entire region. It included the establishment of a trilateral working group on Karabakh.
The cease-fire is seen as a victory for Azerbaijan and a defeat for Armenia, whose armed forces withdrew in line with the agreement.
Prior to this victory, about 20% of Azerbaijan's territory had been under illegal occupation for nearly 30 years.
2 years ago