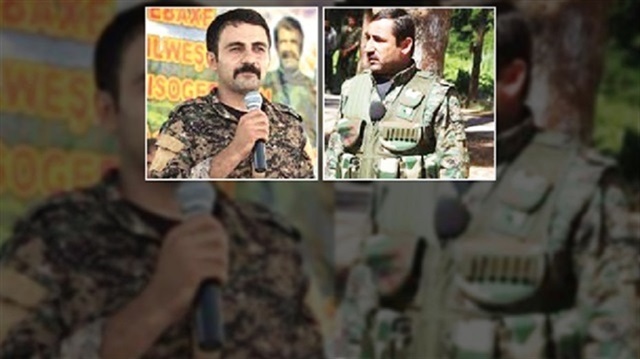 The liberation of Syria's Rajo as part of Turkey's Operation Olive Branch has marked a turning point. The Sheikh Hadid town center, which was liberated following Rajo and Bulbul, holds strategic importance. Within three days, the Kurdistan Workers' Party (PKK) suffered a great loss of 344 terrorists on the Rajo front.
Sheikh Hadid, Rajo and Jinderes are the areas which the PKK constructed the most fortifications and tunnels. Highways from Rajo and Jinderes leading to Afrin were all taken under control.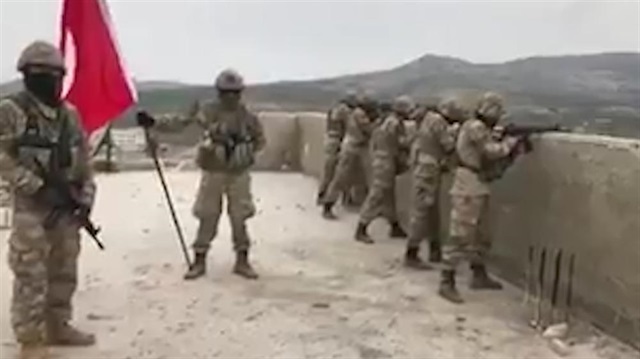 As hundreds of terrorists from the PKK's Qandil team are neutralized in intense clashes in Rajo, the so-called commander Huseyin Gabar and his deputy from Turkey codenamed "Falcon" were also heavily wounded. Falcon underwent an operation at a hospital belonging to the Assad regime in Aleppo.
Operation Olive Branch was initiated on Jan. 20 in Afrin to establish security and stability, eliminate PKK/KCK/PYD-YPG and Daesh terrorists, and save locals from their oppression and cruelty.
Afrin has been a major hideout for the PYD/PKK since July 2012, when the Assad regime in Syria left the city to the terror group without putting up a fight.
The PKK is listed as a terrorist organization by Turkey, the European Union and the United States. The PKK has been conducting armed violence in the southeastern part of Turkey since 1984. More than 40,000 people, mostly civilians, have been killed in the three-decade long conflict.