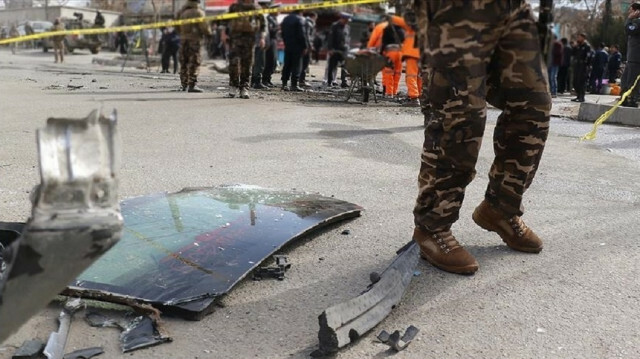 At least two people were killed and 21 others injured in a series of blasts in Afghanistan on Saturday, the first since US forces left the war-torn country on Aug. 31 and the Taliban assumed interim rule.
According to sources, three explosions occurred one after the other in the eastern city of Jalalabad and another in the capital Kabul.
Two people were killed in the explosions, according to a public hospital in Jalalabad, while 19 others, including members of the Taliban, were injured.
A Taliban vehicle was the target of the first blast in the Angorbagh area, which killed up to three people, according to one eyewitness.
Two people were injured in a blast just before noon in Kabul's Dasht-e-Barchi neighborhood, according to sources, who added that the blast was caused by a magnetic bomb in a car.
The Taliban have made no comment on the fatalities.
While no one has claimed responsibility for any of the attacks so far, the local ISIS-Khorasan (ISIS/Daesh-K) is suspected of being involved because the two groups have been warring for years.