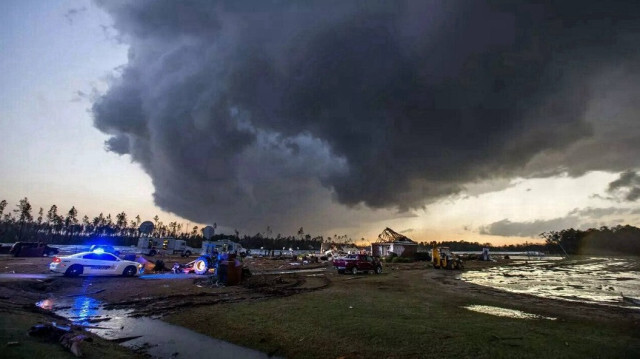 At least 23 people have been killed and dozens more injured after a tornado tore through the US state of Mississippi on Friday night.
Another four people are missing, the Mississippi Emergency Management Agency (MEMA) said in its latest update on Twitter on Saturday.
"We have numerous local and state search and rescue teams that continue to work this morning. A number of assets are on the ground to assist those that have been impacted," the agency said.
"Unfortunately, these numbers are expected to change," it added.
MEMA has issued a series of tornado warnings for counties across rural Mississippi.
An earlier update specified that search and rescue operations were being carried out in Sharkey and Humphreys counties.
Mississippi Governor Tate Reeves also confirmed the latest death toll in a tweet.
"At least 23 Mississippians were killed by last night's violent tornados. We know that many more are injured. Search and rescue teams are still active," he said.
In an earlier tweet, he said authorities were "surging more ambulances and other emergency assets for those affected," while urging residents to "watch weather reports and stay cautious."
2 months ago