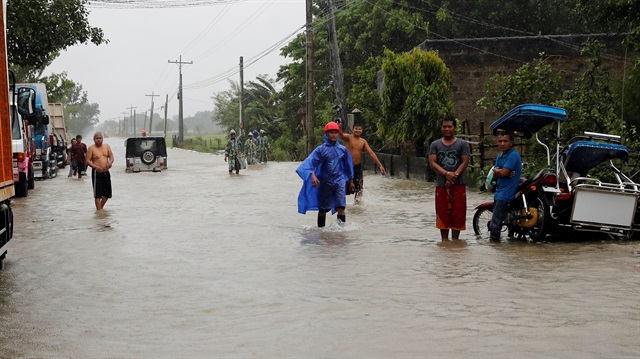 At least 25 people have been killed in the Philippines in a trail of devastation left by Typhoon Mangkhut, mostly in landslides in mountainous areas, a presidential adviser said on Sunday.
Twenty deaths in the Cordillera region on the main island of Luzon and four in nearby Nueva Vizcaya province were caused by landslides. Another death resulted from a treefall in the province of Ilocos Sur, Francis Tolentino said by telephone.
The tally reflected the situation at 9 a.m., said Tolentino, the main disaster response coordinator and an adviser to President Rodrigo Duterte, adding that reports from other areas of northern Luzon, hit by the typhoon on Saturday, were still flowing in.
The Cordillera deaths were confirmed by Emmanuel Salamat, of the office of civil defence, who said police had reported at least 20 dead there.