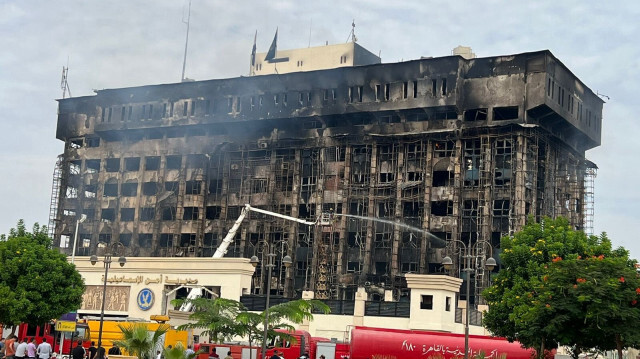 At least 38 people were injured on Monday morning as a result of a "huge" fire that broke out in a police facility in Egypt's northeastern Ismailia city, the Health Ministry said.
The ministry said in a statement that its "ambulances provided emergency services to 12 injured people and left the accident site, while 26 cases were transferred to the Ismailia Medical Complex."
Seven people were discharged after getting medical treatment.
Civil defense forces intervened and extinguished the fire, according to the official Middle East News Agency.
A medical source told Cairo News Channel that 25 people were injured in the incident.​​​​​​​
2 months ago