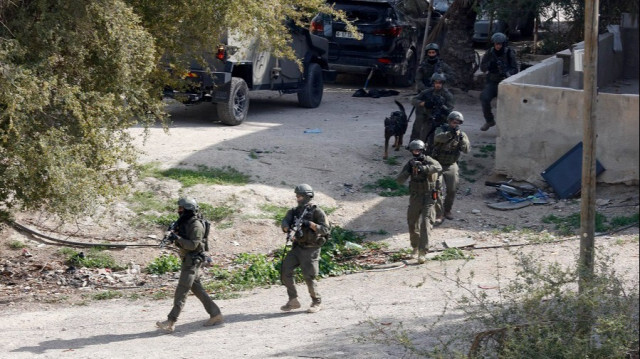 Six Palestinians were injured in an Israeli military raid in the West Bank city of Jericho on Monday, according to medics.
Israeli forces raided the Aqbat Jabr refugee camp in Jericho and detained the father of two Palestinians killed by Israeli forces during a similar raid last month, the state news agency Wafa reported.
Six Palestinians, including a child, were injured during the raid, Nasser al-Anani, the director of the Jericho Hospital, said.
There was no comment from the Israeli military on the report.
Tensions have been running high across the occupied West Bank in recent months amid repeated Israeli raids into Palestinian towns.
Nearly 90 Palestinians have been killed by Israeli fire since the start of this year, according to Palestinian figures. Fourteen Israelis have also been killed in separate attacks during the same period.
2 ay önce