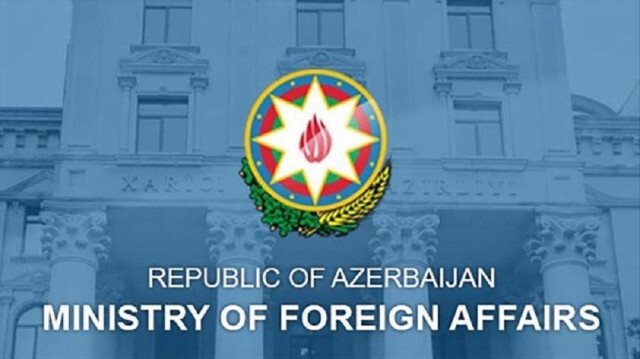 Azerbaijan has rejected accusations that it is planning an imminent attack on Armenia, while urging the EU Mission in Armenia to refrain from spreading such "false and slanderous allegations."
In a recent interview with German news outlet DW, Markus Ritter, head of the EU Mission in Armenia, mentioned Yerevan's allegations against Baku and said preventing such an attack "will be a success of the EU Mission."
Azerbaijani Foreign Ministry spokesman Aykhan Hajizada called out Ritter for making statements "based on the false and misleading allegations of Armenia."
The official made it seem as if the EU mission's main task is "protecting Armenia from Azerbaijan," Hajizada said in a statement on Tuesday.
Baku has "repeatedly emphasized the need to prevent this mission from being misused to undermine the normalization process between Azerbaijan and Armenia," he said.
Hajizada stressed that Armenia "should not be allowed to abuse the presence of the EU mission to aggravate the situation and evade its obligations."
"It should be ensured that the EU mission takes into account the legitimate interests of Azerbaijan, as well as that the activities of this mission are carried out by the EU in a way that does not undermine mutual trust and confidence," he said.
"The EU mission should not make false and slanderous allegations and should act according to its mandate," he added.​​​​​​​
قبل٪ s