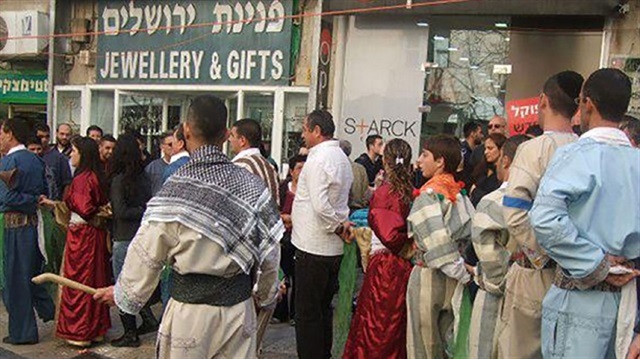 Kurdistan Regional Government's (KRG) President Masoud Barzani, who is supported only by Israel in the referendum process, plans to strengthen his hand in the upcoming non-binding referendum with the help of the Kurdish-origin Jews who hold active offices, according to reports.
The "Israel-Kurd" magazine, which is published in Northern Iraq, earlier addressed in a report the relations between Israel and Barzani, and issued the expectation that around 200,000 Jews living in Israel return to the region. The report stated that both the Kurdish Jews in Israel and Barzani's family and his acquaintances have the same expectation.
Jews living in Iraq and Syria were brought to Israel after it was founded, and given various positions in parliament. Israel's relations with Mullah Mustafa Barzani, while Isreal was becoming a state, continued with Masoud Barzani. Israel, as a result of these relations, stands out as the only country supporting Barzani in the referendum to be held on Sept. 25.
Following the Turkmen in Kirkuk, Arab political parties announced that they rejected the KRG referendum. Turkmen political parties rejected the referendum and stated that they would not recognize the results, as well as calling for a boycott.
The Iraqi government rejects the planned poll, saying it will adversely affect the ongoing fight against the Daesh terrorist group, which still maintains a significant presence in Iraq. Baghdad also believes that holding the poll would violate the Iraqi constitution.
Turkey, too, rejects the planned referendum, saying the region's stability depends on the unity of Iraq and the maintenance of its territorial integrity.
The Israel-Kurd magazine, which is allegedly funded by MOSSAD, Israel's Institute for Intelligence and Special Operations, and supported by the Barzani family, carries out activities to enhance Kurdish-Israeli relations in many of its articles.