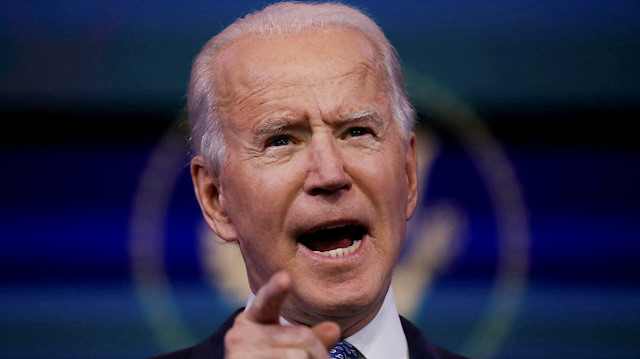 China is poised to defeat the US amid a great power competition unless the country can come together on a plan to bolster its heavily deteriorated infrastructure, President Joe Biden warned Thursday.
Biden's cautionary note comes after he held his first telephone call Wednesday with Chinese President Xi Jinping in a conversation the US president said lasted two hours.
The US president called on Congress to forge ahead with a massive infrastructure revitalization plan, saying that without it China is "going to eat our lunch."
"They have major, major new initiatives on rail, and they already have rail that goes 225 miles an hour with ease," Biden said while meeting with lawmakers in the Oval Office, also pointing to Beijing's advancements in automobile construction.
"They're working very hard to try to move in a position where they end up being the source of a new way in which to power automobiles. They're going to invest a lot of money. They're investing billions of dollars in dealing with a whole range of issues that relate to transportation, the environment and a whole range of other things. We just have to step up," he added.
Biden was meeting with lawmakers who are key to the advancement of any infrastructure plan, including top senators on the Environment and Public Works Committee, as well as its former chairman, and the Chair of the Senate Small Business Entrepreneurship Committee. Transportation Secretary Pete Buttigieg joined via telephone.
The American economy remains incredibly fragile given the economic fallout from the coronavirus pandemic, but there are hopes are that a massive spending influx to repair and improve its long-neglected infrastructure could also rejuvenate the economy.