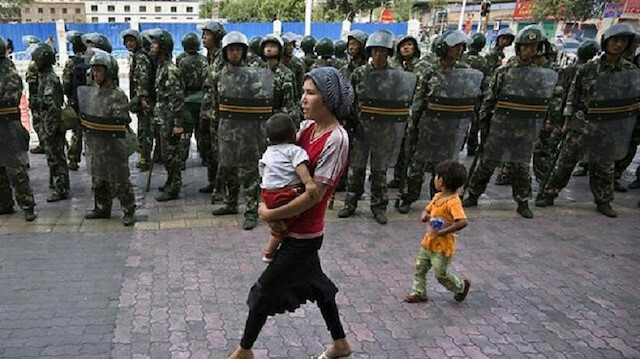 A spokesperson for Democratic presidential nominee Joe Biden issued a statement on Tuesday referring to China's oppression of Uighur Muslims and other ethnic minorities in the western Xinjiang province as a "genocide," according to the U.S. publication Axios.
"Joe Biden stands against it in the strongest terms," the statement reads.
The rapid-response director for the Biden campaign, Andrew Bates, issued the statement following a Politico report that claimed the Trump administration is considering formally labeling China's repression of ethnic Muslim minority Uighurs as a genocide.
"The unspeakable oppression that Uighurs and other ethnic minorities have suffered at the hands of China's authoritarian government is genocide and Joe Biden stands against it in the strongest terms," Bates said.
"What will Donald Trump do to take action. He must also apologize for condoning this horrifying treatment of Uighurs."
The Xinjiang region is home to 10 million Uighurs. The Turkic Muslim group, which makes up around 45% of Xinjiang's population, has long accused China's authorities of cultural, religious, and economic discrimination.
Up to 1 million people, or about 7% of the Muslim population in Xinjiang, have been incarcerated in an expanding network of "political re-education" camps, according to US officials and UN experts.