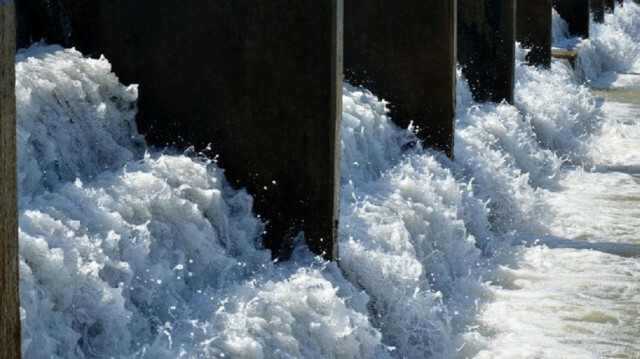 Ecologists in India feel the thrust for huge river valley projects and multipurpose dams is jeopardizing the country's already imperiled rivers and uprooting indigenous people.
Under the current regime, various laws are being violated and amended to ease projects which are unconstitutional and inhuman and they assault the riverine population without ensuring that they get their life with primacy, said India's leading environmental activist.
"That's why displacement is taking place. This is an indirect displacement when their sources of livelihood are getting affected," Medha Patkar, who is the founder of Narmada Bachao Andolan (Save Narmada River) told Anadolu Agency to mark World Rivers Day.
World Rivers Day is celebrated on the fourth Sunday in September every year to increase public awareness about rivers and to encourage conservation.
- Farmers losing means of livelihood
Patkar, who founded the NGO in 1985, has advocated for causes of farmers, tribes and women. "The forest dwellers are getting affected, the boatmen are getting affected, the fishermen are getting affected and the farmers who have been using river water all through are losing their means of livelihood," she said.
Narmada Bachao Andolan is a movement spanning more than three-and-a-half decades, against dam projects on the Narmada River in the states of Madhya Pradesh and Gujarat. Thousands of people have been displaced because of the construction of big and small dams.
Patkar not only is opposed to the construction of dams but fought for displaced people who were not compensated or properly rehabilitated despite apex court decisions. During her fight, she has been arrested several times and observed fasts in support of her demands.
- No one knows who gains and who loses
Patkar thinks the state and then society are responsible for the present condition of rivers in India.
"And within society, there are mafias now in every river valley nowadays," she said.
"These big projects are planned because of the corporatization of each sector which the farmers fight against. But this corporatization in the case of the river valley projects is such that no one really realizes who benefits and who loses. So who loses and who benefits is the question that needs to be asked with regard to all projects and their planning process also needs to be looked into.
"And for that a big battle is necessary but then the various pillars of democracy are also affected. If you approach the National Green Tribunal you may get some relief but then there will be no implementation by the bureaucrats and politicians. If you go to the court you may have to climb up to the apex court. That takes years and meanwhile, everything goes on," she said.
In the case of Narmada, we have achieved this through legal and mass action, she said, and added that a combination of both actions is needed.
"We have to really shake both. We should not leave any stone unturned," she said.
- Mafias move in when locals move out
She believes it is important that those who have saved rivers and forests for generations should be given primacy in the planning process as well as in using their rights to resources and they should not be evicted from ancestral lands because once they are out the mafias move in.
She feels that policies for saving rivers and water bodies should be community-based.
"(The) macro unit of the river valley cannot be the unit for planning. It has to start with the smallest unit and go beyond that," she said. "That is, we need a decentralized approach with the primacy to the community right. Our policies should not ignore local communities and their rights. But laws and policies are made merely for the elite sections."