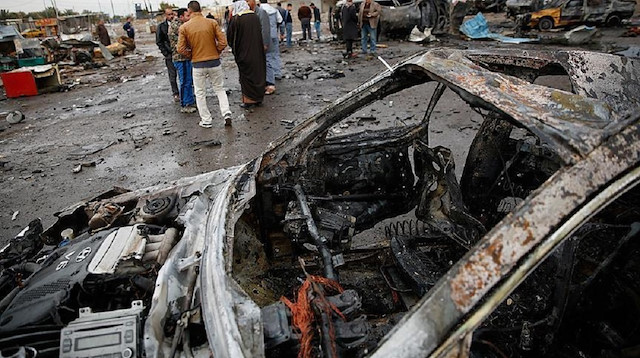 Six people were injured Monday in a bomb attack in the district of Tuz Khurmatu in Iraq's northern Saladin province, according to a local police officer.
A bomb-laden motorcycle exploded at a marketplace in the center of the district, Tuz Khurmatu police chief Mustafa Hassan told Anadolu Agency.
The explosion has caused material damage in the area.
No information has yet been obtained about the perpetrators of the attack, Hassan said.
No group has yet claimed responsibility for the attack in Tuz Khurmatu district, home to many Turkmens.