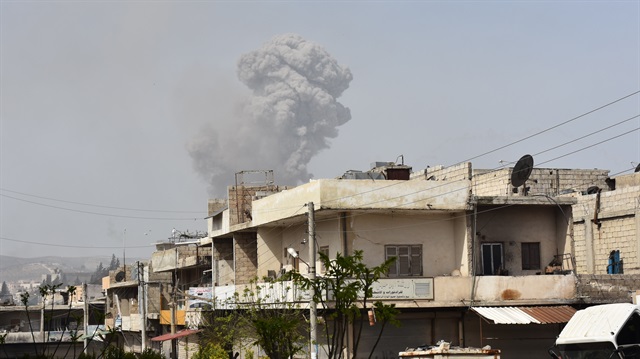 At least 11 people were killed when a bomb planted by terrorist YPG/PKK group went off in northern Syria's Afrin region, according to a security source Monday.
A booby-trapped bomb exploded late Sunday in a four-story building during a sweep in a neighborhood in Afrin where Turkish-backed forces liberated town center earlier in the day.
The blast killed at least seven civilians and four Free Syrian Army (FSA) fighters, said the source who spoke on condition of anonymity due to restrictions on speaking with the media.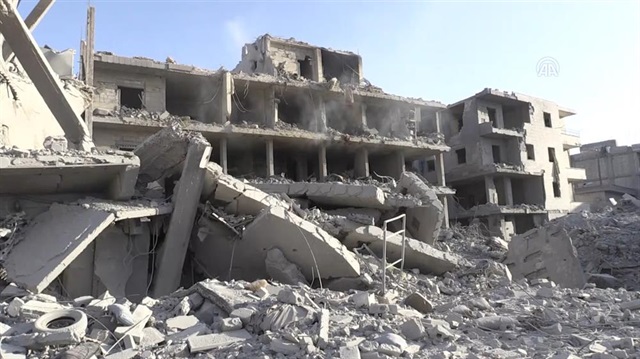 A number of nearby buildings, as well as cars, were also damaged in the explosion, the source said.
Nasir Fuad, an Afrin resident who lost two of his nephews in the blast, told Anadolu Agency that YPG/PKK have targeted people who had refused to extend support to the terror group.
"We were happy because they had left but they did not leave us alone even when they are gone," Fuad said.
An FSA fighter, Fadil Randav, said: "Our brothers were searching for terrorists in the building.
"When they entered [the building] the explosion occurred. The only aim of the terrorists is to kill people. May Allah accept the martyrdom of our friends," he said.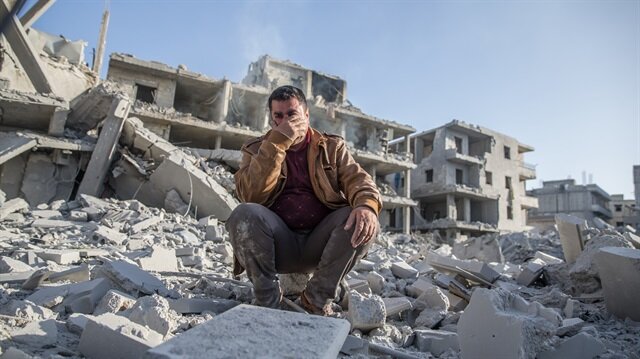 Turkey on Jan. 20 launched Operation Olive Branch to remove YPG/PKK and Daesh terrorists from Afrin.
According to the Turkish General Staff, Operation Olive Branch has aimed to establish security and stability along Turkey's borders and the region as well as protect Syrians from terrorist cruelty and oppression.
The operation is being carried out under the framework of Turkey's rights based on international law, UN Security Council resolutions, its self-defense rights under the UN charter, and respect for Syria's territorial integrity, it said.
The military has also said that only terrorist targets are being destroyed and "utmost care" is being taken to avoid harming any civilians.
Afrin has been a major hideout for the YPG/PKK since July 2012, when the Assad regime in Syria left the city to the terror group without a fight.