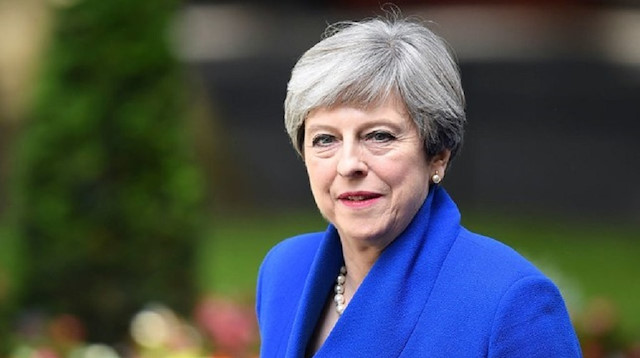 British Prime Minister Theresa May said she will seek robust cooperation between governments and internet companies to remove online terrorism content, at the Paris summit beginning on Wednesday.
Global leaders and top executives of internet companies are attending the summit to discuss ways to tackle online extremist content.
Organized at the initiative of French President Emmanuel Macron and New Zealand Prime Minster Jacinda Ardern in response to the Christchurch mosque attacks in March, the Online Extremism Summit will focus on international efforts to stop social media being used to organize and promote terrorism.
Hours before the summit, May expressed concern that the video of the Christchurch attack was still available online. "That 1.5 million copies of the video had to be removed by Facebook and could still be found on Youtube for as long as eight hours after it was first posted is a stark reminder that we need to do more both to remove this content, and stop it going online in the first place," she said.
Acknowledging that significant progress has been made on the issue, since terrorist had struck the U.K. in 2017, she said the live streaming of recent attacks have exposed gaps in government responses and the need to keep pace with rapidly changing technological developments.
May said that her message to governments and internet companies in Paris will be -- to work together and harness combined technical abilities to stop any sharing of hateful content of this kind.
The summit was prompted by the horrific Christchurch mosque attacks in March. The attacks killed 51 Muslims in 2 mosques and the mass murder in Al Noor Mosque was live-streamed on Facebook.
The Paris summit will devise international efforts to stop the use of social media to organize and promote terrorism.
The attendees are also expected to sign a joint pledge, called the "Christchurch Call to Action", to eliminate terrorist and violent extremist content online, according to a statement issued by the organizers.