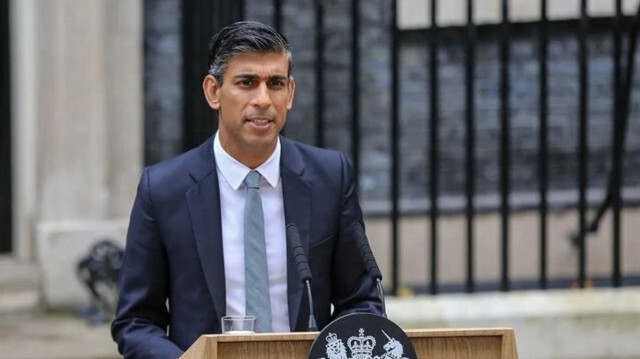 British Prime Minister Rishi Sunak
British Prime Minister Rishi Sunak is planning to request retailers to implement price caps on essential food items, such as bread and milk, aiming to address the mounting cost of living.
According to the Telegraph, Downing Street is currently developing strategies to tackle inflation, with a team of aides working under Sunak initiating negotiations with supermarkets, drawing inspiration from a similar arrangement observed in France.
The plan involves major retailers committing to charge the "lowest feasible price" for select essential food products.
"Food inflation is much more resilient and difficult to get rid of than we anticipated," said the newspaper, citing a Treasury source.
It also said discussions with retailers are reportedly in their preliminary phases.
The consumer price inflation in the UK eased to 8.7% year-on-year in April, down from 10.1% in March but above the 8.2% figure expected.
The latest figures by the Office for National Statistics (ONS) also indicated that food prices continued their rapid surge, reaching the highest rate of increase in almost 45 years.
Although the rate of grocery price growth showed a slight deceleration in the year leading up to April, it still stood at 19.1%, approaching record levels.
4 ay önce