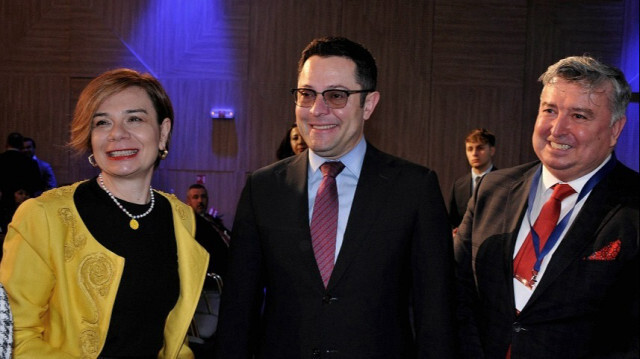 Bulgaria aims to boost the trade volume with Türkiye by 30% on an annual basis, the Bulgarian innovation and growth minister said.
The bilateral trade volume in 2022 was at a record high of €7.3 billion ($7.9 billion), Alexander Pulev told a Bulgarian-Turkish business forum held in the Black Sea city of Burgas on Thursday, according to a statement.
Pointing out that Türkiye was one of the top priority trade partners of Bulgaria, Pulev said direct investments from the country to Bulgaria reached €1 billion.
More than 2,200 Turkish companies are currently registered and operating in Bulgaria, creating more than 4,500 jobs, he said, adding: "There are regions in Bulgaria that nearly exclusively rely on Turkish investors for their incomes."
2 months ago