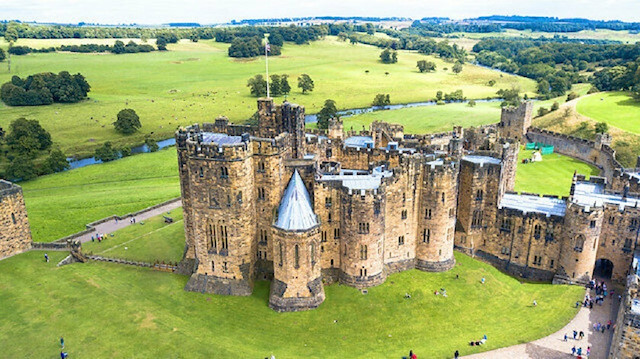 Tired of waiting for your acceptance letter to Hogwarts in the mail? Dreaming of joining Harry, Ron and Hermione for a feast in the Great Hall? Now's your chance!
Alnwick Castle, the location where the first two Harry Potter films were filmed, transforming into Hogwarts School of Witchcraft and Wizardy, is set to hire 130 people for various roles starting Jan. 1, 2021.
If you are hankering to become a trainee witch or wizard, all you have to do is log onto the official website of the castle, located in Northumberland, England, and apply until the deadline, Jan. 31, 2021.
"We are getting ready to open our seasonal recruitment for next year and look forward to hiring the seasonal team," said Susan Richardson, Alnwick Castle's human resources manager.
"If you want to come and work at Alnwick Castle during the 2021 season, we are looking for enthusiastic, positive-minded, team players, who can go that extra mile to help ensure our visitors have a great day out," she added.
The castle, which was built in the 12th century, is approximately 500 kilometers from London.
Apart from Harry Potter and the Philosopher's Stone and The Chamber of Secrets, the castle served as the set of Transformers: The Last Knight and the Downton Abbey Christmas specials.
The castle is set to reopen for visits in March 2021. Wands crossed for all those who plan to apply!