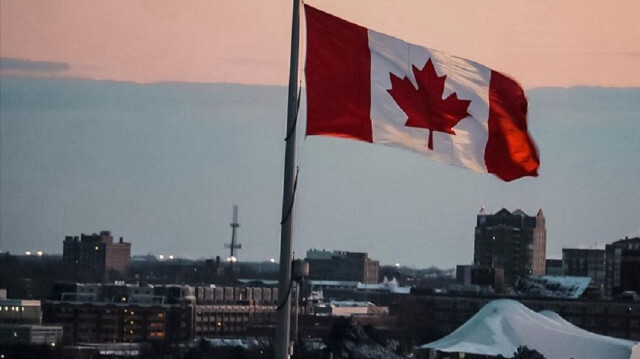 Canada banned the import of Russian steel and aluminum products Friday in another sanction aimed at promoting regime change in the Kremlin.
"We continue to do everything we can to cut off or limit the revenue used to fund Putin's illegal and barbaric invasion of Ukraine," Finance Minister Chrystia Freeland said in a statement.
Foreign Affairs Minister Melanie Joly said for the first time publicly that the idea of sanctions is to force a possible end to the government of President Vladimir Putin.
"We're able to see how much we're isolating the Russian regime right now – because we need to do so economically, politically and diplomatically -- and what are the impacts also on society, and how much we're seeing potential regime change in Russia," she said at a news conference.
The ban covers raw and manufactured products like aluminum containers and steel pipes.
It is the latest round of punishment against Russia imposed by Canada, including sanctions on more than 1,600 individuals and organizations since its war against Ukraine began a little more than one year ago.
The idea is to weaken Russia, said Joly.
"The goal is definitely to do that, is to weaken Russia's ability to launch very difficult attacks against Ukraine. We want also to make sure that Putin and his enablers are held to account," she said.
Canada has also been a steadfast financial supporter of Ukraine, providing at least CAN$5 billion ($3.62 billion) in money, military products and other forms of assistance.
Canada imported a total of CAN$258 million ($201 million) in Russian aluminum and steel products in 2021, according to official trade figures.​​​​​​​
6 ay önce