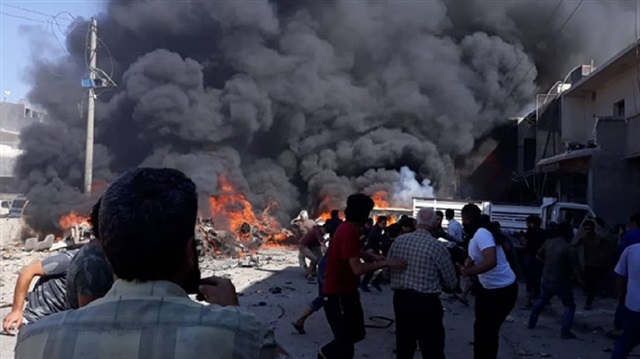 At least five civilians were killed and 27 others were injured after a car bomb exploded in the northern Syrian city center of Azaz on Saturday.
The large explosion, which occurred near a fuel center, sent up large pillars of smoke as fires engulfed the area.
The wounded were rushed across the border to Turkey's Kilis Public Hospital to receive treatment.
Azaz is located 350 kilometers north of Damascus. It is just a few kilometers from the border with Turkey.