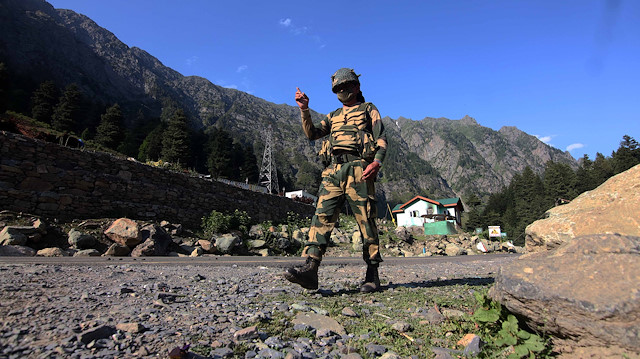 Almost nine months after the deadly military clash with India, China revealed losses on its side on Friday.
The revelation comes when China's Central Military Commission posthumously awarded four soldiers killed in a clash with the Indian army, state-run Xinhua news reported.
At least 20 Indian soldiers were killed during the "fistfight" with China's People's Liberation Army (PLA) in mid-June last year along the Line of Actual Control (LAC), the two countries' de facto border in the Ladakh area of the disputed Jammu and Kashmir region.
Beijing had refused to reveal details of any losses on their side until now.
The details follow after China and India early this month agreed to disengage along the LAC.
"China has shown high restraint to deescalate the situation after the Galwan Valley skirmish," China's Foreign Ministry Spokeswoman Hua Chunying told a news conference in Beijing.
"It did not unveil its casualties to maintain ties between the two militaries," Hua said.
The Chinese military honored two officers and three soldiers – four of whom received the awards posthumously, "for defending the country's western border," the report said.
The title of "border-defending hero" was conferred on Battalion Commander Chen Hongjun posthumously, while Chen Xiangrong, Xiao Siyuan, and Wang Zhuoran received the first-class merit.
Qi Fabao, who was seriously injured in the skirmish, received the title of "hero regiment commander for defending the border."
Beijing accused India of "unilaterally trespassing the LAC and violating the status quo."
This was the deadliest clash between the two armies in at least 45 years.