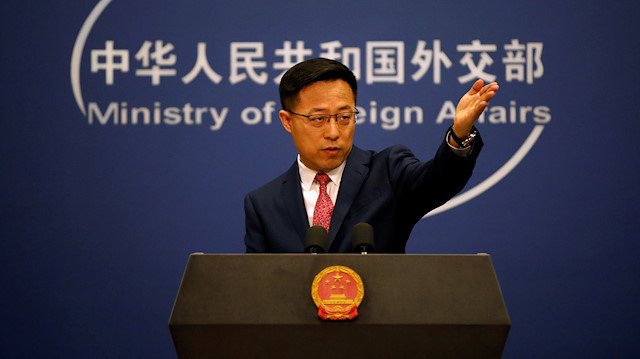 China on Wednesday said the US' decision to leave the World Health Organization (WHO) during a pandemic was a blow to global efforts against COVID-19.
"The US' withdrawal from WHO is another example of a US unilateral retreat from an international organization," Foreign Ministry Spokesperson Zhao Lijian cited by the local daily Global Times as saying.
"It harms the efforts of the world in its fight against this epidemic and severely harms developing nations that most need international support," he told a news conference in Beijing.
His comment came after President Donald Trump's administration officially withdrew the US from the WHO on Tuesday night.
The move concluded months of criticism by Trump over his claims that the global health body was slow to respond when the virus first emerged in China last December.
The US is now the worst-hit country in the pandemic, with nearly 3 million cases and over 131,000 fatalities.
'FBI is lying'
The Foreign Ministry official also rejected claims of Chinese involvement in cyber-attacks against the US.
"China is firmly opposed to the FBI director's remarks, which ignored basic facts, were full of political lies and exposed a deep-rooted Cold War mentality and ideological bias," Zhao told the news conference.
He was referring to FBI Director Christopher Wray's comments at an event on Tuesday accusing China of "espionage and cyber-attacks" against the US.
"China recognizes it needs to make leaps in cutting edge technology, but the sad fact is that instead of engaging in the hard slog of innovation, China often steals American intellectual property and then uses it to compete against the very American companies it victimizes, in effect, cheating twice," Wray said at a talk hosted by the Washington-based Hudson Institute.
Zhao questioned the motives of Wray's claims.
"Can you trust what FBI said? By accusing China of fox hunt operation, are US officials hoping to make the US a safe haven for criminals?" he said, according to the report.