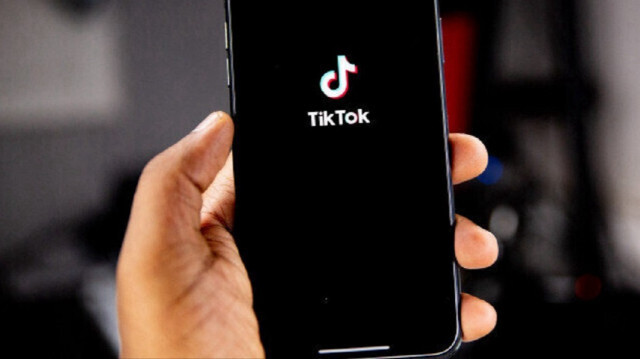 China on Friday said it will follow its own laws and "firmly oppose" any "forced" sale of TikTok in the US.
"The sale or divestiture of TikTok involves technology export, which must be subject to administrative licensing procedures in accordance with Chinese laws, and the Chinese government will make a decision in accordance with laws," said Shu Jueting, a spokeswoman for Chinese Ministry of Commerce (MOFCOM).
Beijing's comments came a day after Chinese-based popular social media app TikTok could face a full ban in the US as its CEO Shou Chew testified Thursday before the House of Representatives Energy and Commerce Committee.
Chew was grilled by American lawmakers about many practices of the app, from potential national security risks for the US to data mining, users' mental health such as addiction, depression, and anxiety, especially among children and teenagers.
"Forcing a sale of TikTok will seriously damage the confidence of investors from all over the world, including China, to invest in the US," said Shu of the MOFCOM, according to the Chinese public broadcaster CGTN.
"If the news is true, China will firmly oppose it," she added. TikTok has a global influence with more than 1 billion monthly active users. Together with its Chinese version Douyin, both versions of the app have over 2.5 billion daily active users in the world.
Mao Ning, the spokeswoman of China's Foreign Ministry, told reporters in Beijing that Beijing "never has and never will ask firms or individuals to violate local laws to collect or provide data and information stored within other countries' borders."
She called for an end to "unreasonable crackdown on foreign firms."
Alleging that attempts to ban TikTok are "driven by xenophobia," Mao said the Congress hearing is a "US' presumption of guilt against TikTok without any proof."
Chew argued before the US Congress that majority of content on TikTok is "fun, entertaining, informative and very positive for users," adding: "Other companies that operate in this country, we have to deal with some bad actors who come and publish some illegal drugs."
"The TikTok user experience should be compared to other US companies," he added, noting that his home country Singapore has "almost no" illegal drug content because it has very strict drug laws.
On the "concern" raised by Washington over ownership issues, the TikTok CEO said: "I don't think ownership is the issue here. With a lot of respect, American social companies don't have a good track record with data privacy and user security. I mean, look at Facebook and Cambridge Analytica."
"It is about making sure project access, making sure protecting, firewalling US user data from foreign access," Chew said, suggesting third-party monitoring and "making sure that everybody is comfortable."
2 ay önce