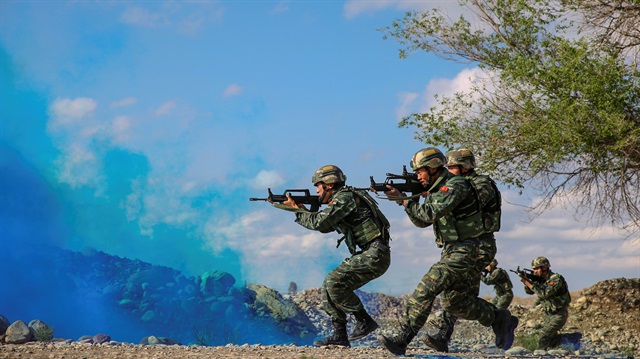 Two Chinese diplomats have raised the possibility of Chinese military operations in Syria alongside the Assad regime.
Speaking to Syrian pro-government daily Al-Watan on Thursday, China's Ambassador to Damascus, Qi Qianjin, said that the Chinese military is willing to participate "in some way" alongside the Syrian Army in Idlib as well as other parts of Syria.
Additionally, Chinese military attaché Wong Roy Chang, in a similar statement also delivered to Al-Watan, reportedly stated that there is "ongoing" military cooperation between the two countries.
"We, China, wish to develop our relations with the Syrian Army. As for participating in the Idlib operation, it requires a political decision," Chang said.
Last week, the Assad regime and its Iran-backed Shia militia allies began a military buildup in southwestern Idlib and speeded up military deployments, dispatching dozens of troops, tanks, armored vehicles and missile-launching platforms.
The Syrian opposition wants to transform Idlib from a de-escalation zone into a zone of a permanent cease-fire. Idlib was a top issue during the Astana meeting, as the Turkish delegation stressed the importance of maintaining the cease-fire in the region.