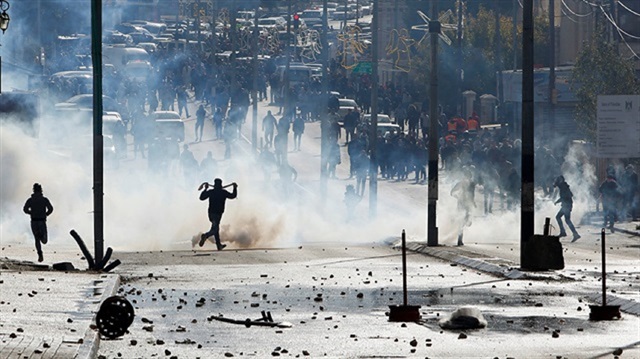 Seventeen people were wounded by Israeli army gunfire, medics said, when Palestinian protests erupted in the occupied West Bank and the Gaza Strip on Thursday after the United States recognized Jerusalem as Israel's capital.
In the West Bank cities of Hebron and Al-Bireh, thousands of demonstrators rallied with chants of "Jerusalem is the capital of the State of Palestine", witnesses said. Some Palestinians threw stones at soldiers.
One protester was hit by live fire and another 14 by rubber bullets, medics said. A military spokeswoman said soldiers had used "riot-dispersal gear" against hundreds of rock-throwers.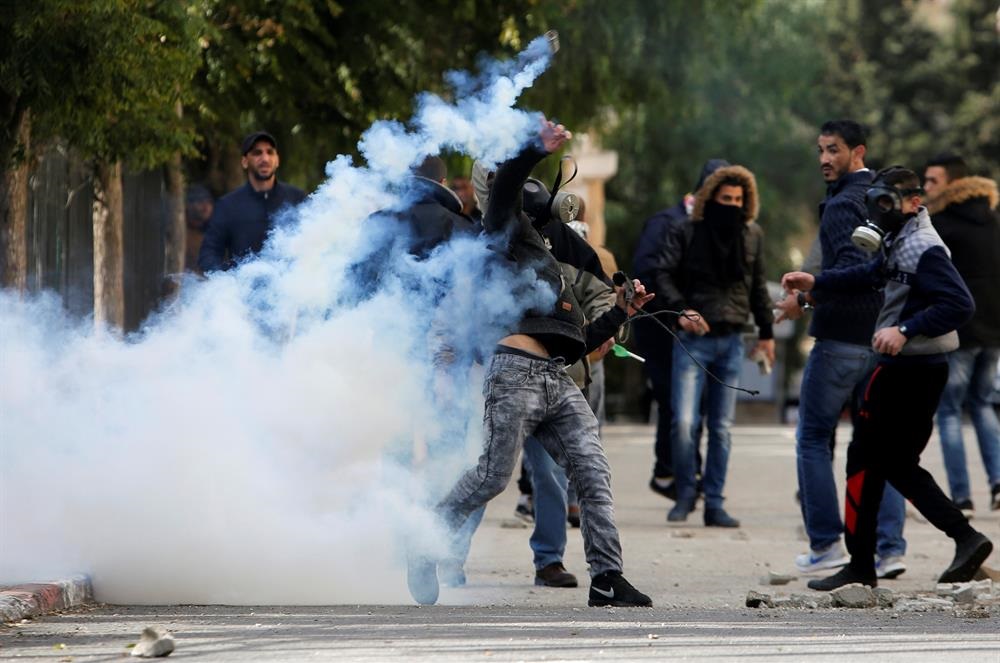 In the Gaza Strip, dozens of protesters gathered near the border fence with Israel. Two protesters were wounded by live fire, one was in a critical condition, medics said.
Palestinian authorities called a general uprising in protest at U.S. President Donald Trump's announcement about Jerusalem on Wednesday.
Trump announced his decision despite widespread international opposition to formally recognize Jerusalem as Israel's capital on Wednesday
Jerusalem remains at the core of the Israel-Palestine conflict, with Palestinians hoping that East Jerusalem, now occupied by Israel, might eventually serve as the capital of a future Palestinian state.
During his election campaign last year, Trump repeatedly promised to relocate the U.S. embassy from Tel Aviv to Jerusalem.