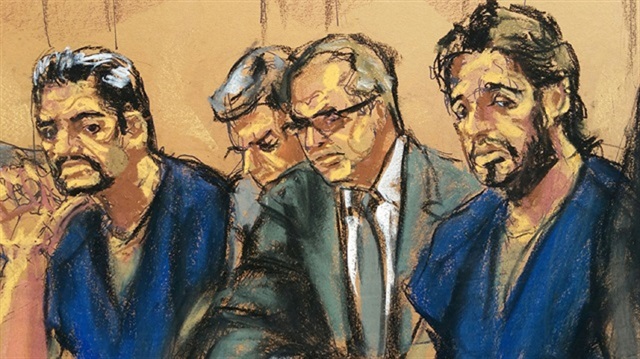 Reza Zarrab, a witness in an ongoing trial in the U.S. against Mehmet Hakan Atilla, a former deputy general manager of Halkbank who has been charged with allegedly evading U.S. sanctions on Iran, was offered a place in the witness protection program if he is subject to physical harm as a result of his cooperation with the court.
"Should the defendant's cooperation present a significant risk of physical harm, this Office… will take steps that it determines to be reasonable and necessary to attempt to ensure his safety and that of his family and loved ones," the U.S. Attorney's Office states in Zarrab's plea agreement.
The protection program would mean that Zarrab and his family would be "relocated under a new identity."
Zarrab's seven crimes would result in criminal charges totaling 130 years of imprisonment. Zarrab was arrested in the U.S. last year on fraud and Iran sanction-related charges. The investigation into Zarrab launched by Istanbul's top prosecutor is currently underway.
No evidence to be used against Zarrab
According to the agreement, Zarrab will lose the right to all the income and assets obtained through his crimes, and he will pay back the damages determined by the court according to the plan that the court will set.
Zarrab is set to share all documents, recordings and evidence to the prosecution, and will cooperate fully with the prosecution, FBI and all other institutions involved in the case in a "truthful" manner.
Zarrab will testify in front of jury members and say that he will no longer commit crimes. The agreement stipulates that if he cooperated, no information in his statement would be used against him.
Witness protection program
As a result of his cooperation with the prosecutor, Zarrab and his family may be subjected to violence and threats. If this cooperation leads to physical harm, the prosecution will be required to provide reasonable and necessary information in order to ensure the safety of his, his family and his loved ones upon the written request of Zarrab. These steps may include the Witness Protection Program. If approved, Zarrab and his family may be given a new identity and may be placed elsewhere.
In the event of Zarrab's false or incomplete statement or breach of the terms of the agreement, he will be subject to trial and is likely to be deported because he is not a U.S. citizen.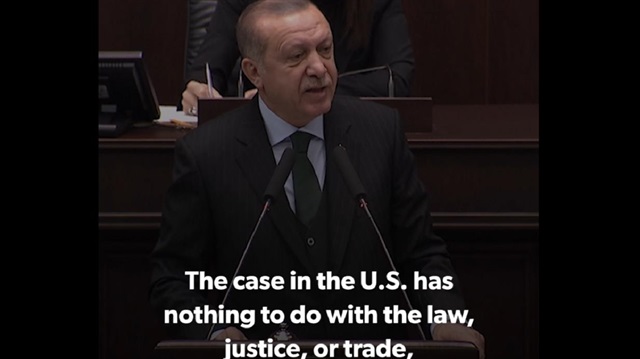 Zarrab's false testimony
Zarrab said he paid a prison guard $45,000 to get contraband in prison. He said his "Turkish attorney" paid the guard. The money was for alcohol, use of a mobile phone and DayQuil. Zarrab also admitted to "smoking synthetic marijuana" while in federal custody. "I don't know whether this is a crime or not within the law," he said, but added there was probably a "regulation" against it.
A letter delivered by defense lawyers described a telephone conversation between Zarrab and a person named Ahad on Sept. 15, 2016. In the conversation, Zarrab said he needed to lie "in order to get out or to get a reduced sentence." The conversation took place six months after he was arrested in the U.S. and over a year before he pleaded guilty. Pete Brush, a courthouse reporter, detailed the evidence.
In a secret court hearing on Oct. 26, Zarrab pleaded guilty and became a cooperating witness. When asked last week on why he decided to give evidence, Zarrab said "Cooperation was the fastest way to accept responsibility and to get out of jail at once."
The document continues "you need to admit to crimes you haven't committed." Shortly thereafter, Zarrab says "In America in order to make it out of prison you need to admit to something you haven't committed."
The two-page letter was filed publicly by mistake, and was therefore removed from the public docket. Judge Berman kept the guilty plea secret for weeks but ordered the letters to be put back on the public docket on Tuesday.