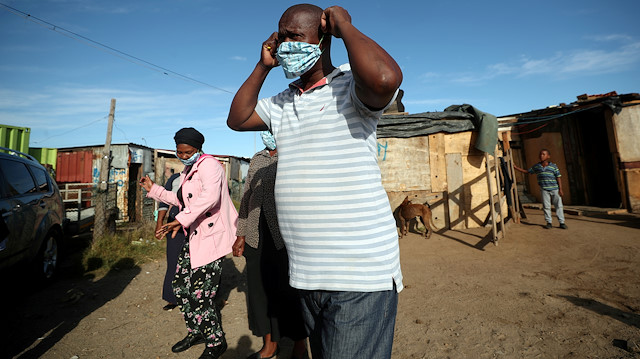 COVID-19 deaths in Africa rose to 1,423 on Monday, the Africa Disease Control and Prevention (Africa CDC)'s noon update showed.
The update that contains figures and regional distribution of the virus in Africa showed a relatively slower but steadily upward trend both in terms of people dying and getting infected.
Some 31,933 Africans have so far contracted the coronavirus, whereas the number of people who have recovered stands at 9,566.
Of the five geographic regions of the continent, North Africa has the highest toll, followed by West, Southern, East, and Central Africa.
Egypt and South Africa both registered 4,500-plus cases. In terms of the death toll, Egypt has 317 in sharp contrast to South Africa's 87.
In North Africa, Algeria recorded the highest death toll at 425 while Morocco has registered 161 deaths so far.
In West Africa, 42 people died in Burkina Faso, 40 in Nigeria, 29 in Niger, and 23 in Mali.
The tiny nation of Djibouti is the hardest hit in East Africa with 1,000 cases and two deaths, while Somalia recorded 436 cases and 23 deaths.
In Central Africa, Cameroon has 56 deaths so far and the Democratic Republic of Congo 28.