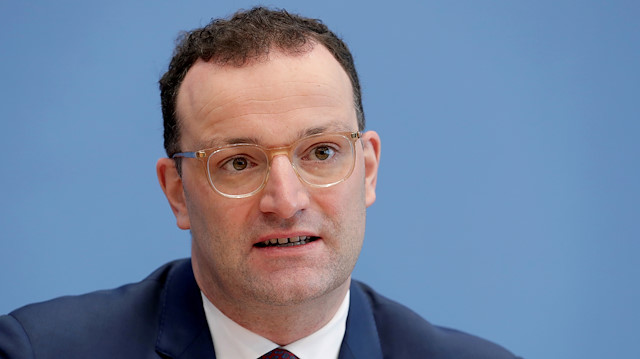 A new and more contagious UK variant of the coronavirus is continuing to gain ground in Germany, Health Minister Jens Spahn said Wednesday.
Spahn said the new variant, B.1.1.7, first identified late last year in the UK, now represents more than 22% of new infections in Germany.
"As we have seen in other countries, number of infections with this new variant is doubling almost every week," he said at a press conference where he noted that two weeks ago, the percentage of the UK variant found in Germany was just 6%.
Spahn warned against complacency and urged Germans to strictly observe hygiene and safety measures because of risks related to the more contagious and dangerous variant.
Germany has managed to bring down its daily coronavirus case count below 10,000 this week, but the death toll remains high, according to figures released by the country's disease control agency.
The Robert Koch Institute reported 7,556 new infections and 560 deaths in the past 24 hours that showed the second wave of the pandemic was still far from being under control.
The institute warned last week that the UK variant is more contagious than its predecessors, and causes more serious illness.
Germany currently has the fifth-highest tally of infections in Western Europe, behind the UK, France, Spain and Italy.
The national total stands at more than 2.3 million cases with at least 66,164 deaths.