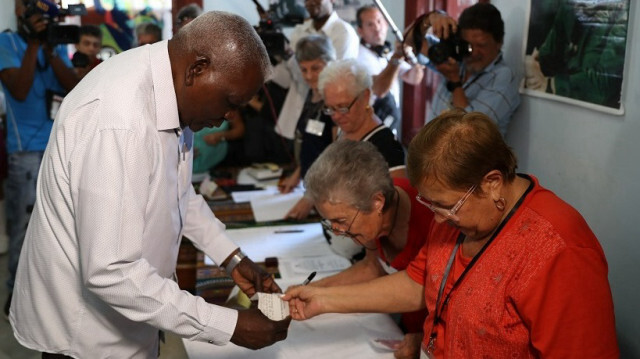 Cuba renewed its parliament in an election with a turnout of 75.9% of the eligible voters, a figure that exceeds the results of the last elections in the island, the National Electoral Council (CEN) said on Monday.
The 470 candidates for 470 seats, overwhelmingly from the Communist Party, surpassed the 50% threshold of the votes and were therefore elected in the country's National Assembly, the highest legislative body.
Alina Balseiro, president of the CEN, said that 6.164.876 Cubans voted on Sunday out of 8.1 million Cubans who were called to the polls.
According to the preliminary data from the election authority, 90.28% of the votes were valid, 6.22% of the ballots were blank and 3.50 % were annulled.
Balseiro said in a press conference on Sunday that election day had been without incidents and explained that the body decided to delay the closing of polling stations by one hour, until 7:00 pm local time, for people who were away from their voting station.
The election process concludes on April 19 with the constitution of the new parliament and the election of the country's president. Miguel Diaz-Canel, leader of the Communist Party, is expected to serve a second term.
"Since yesterday we said it: we trust our people who came out to defend the Revolution, despite the draconian measures of the United States, despite the fierce campaign and calls for abstentionism," President Diaz-Canel said on his Twitter account.
The vote comes at a time when Cuba is going through the worst economic crisis in decades, with shortages of food, blackouts, a wave of migration, inflation and crippling US sanctions.
Opponents in and out of the island have been carrying out a campaign for weeks to encourage electoral abstention as a way of protesting the precarious situation the island is going through.
In a joint statement, the association of opposition groups Observers of Electoral Rights, Citizen Observers of Electoral Processes and the Cuban Commission for Electoral Defense denounced that the elections "have been the most irregular in its history," stressing that "repression was unleashed against activists and observers who sought to monitor the process".
2 months ago