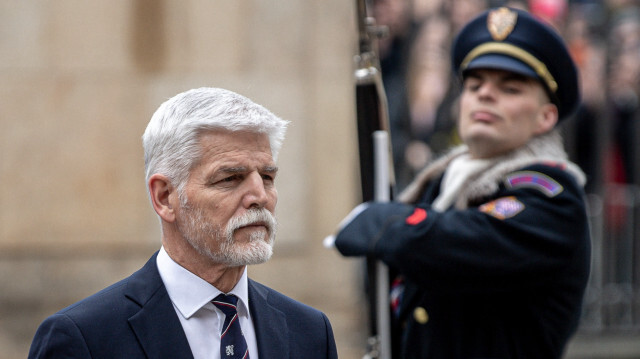 Czech President Petr Pavel
Czech President Petr Pavel on Tuesday warned against new divisions in Europe in the aftermath of Russia's war on Ukraine.
"Central and Eastern European countries have played a very active role in supporting Ukraine, and have gained a sense of self-confidence," Pavel told a joint news conference with his German counterpart in Berlin.
"But it would be very unfortunate if we enter into a competition with the so-called traditional Western Europe, and that would be the opposite of what we would like to achieve. We should further strengthen the unity of Europe," he said.
Pavel argued that stronger unity among European Union countries was necessary not only to counter Russia's plans, but also China's influence.
He added that Germany, EU's largest economy, should assume more responsibility for the security and defense of Europe.
For his part, German President Frank-Walter Steinmeier said his country, together with its European partners, will continue to provide strong support to Ukraine.
"Russia, with its attack on Ukraine, shattered the peace order in Europe. Russia violated international law in a brutal manner," he said.
Steinmeier said they discussed the latest developments, and ways to provide further support to Ukraine to defend itself against Russia.
"Today, Germany is the biggest supporter of Ukraine on the European continent, also in terms of military support," he said. "The EU and NATO are determined to continue their financial, economic, humanitarian and military assistance to Ukraine."
2 ay önce