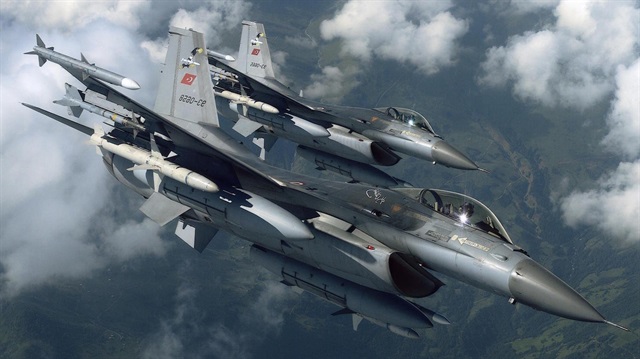 The Turkish military has said that in an airstrike conducted over Al-Bab, Daesh chief Abu Ansari was killed as part of the Euphrates Shield operation.
In a statement released on Friday, the Turkish military said another Daesh chief, Abu Husen el-Tunusi, was also killed in an airstrike.
The Turkish Armed Forces said on Saturday that Turkish jets destroyed 12 Daesh targets in al-Bab, Kabr al-Mukri, Bzagah, Tadif and abu-Jabbar along with 12 Daesh terrorists.
The operation focused on capturing the al-Bab district of Syria, with intensified land and air attack, the statement said.
Social media reports verified
The success of the Turkish military during attacks in Al-Bab on December 29 against Daesh that was shared via social media has been verified.
Daesh terrorists launched an attack on Turkish soldiers with heavy artillery and vehicles loaded with bombs, but the attack was unsuccessful as the Turkish military and FSA struck back.
Initial reports have not been released yet; however, it is expected to have resulted in the greatest number of neutralized Daesh terrorists in one day to date.