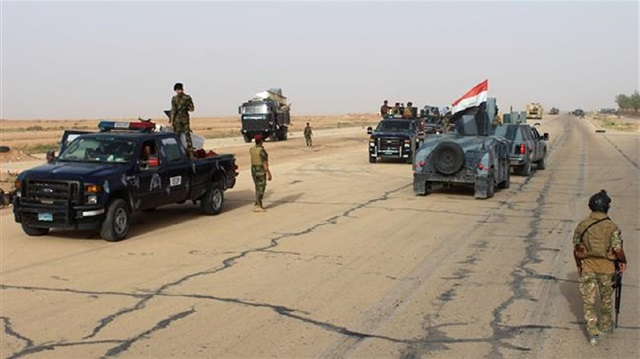 Daesh terrorists have recaptured parts of Rutba city in western Iraq as Iraqi troops pushed to retake the northern city of Mosul from the terrorist group.
Iraqi army officer Walid al-Duleimi said Daesh terrorists attacked the city on Sunday from several fronts using suicide bombers and car-bombs.
According to al-Duleimi, Daesh terrorists have seized some parts of the city, which was captured by Iraqi forces six weeks ago.
Scores of Iraqi forces, border guards and tribal fighters were reportedly killed in the attack.
"More than 16 Daesh militants were also killed," al-Duleimi said.
In a related development, al-Duleimi said the Iraqi army has sent reinforcements into Rutba in an effort to recapture districts seized by Daesh terrorists.
"Clashes are still raging on between security forces and Daesh militants," he said.
Meanwhile, Iraqi forces launched a military operation early Monday with a view to taking areas east of Daesh-held Mosul.
Speaking to Anadolu Agency, Major General Abdelwahab al-Saedi, who is leading the operation, said the offensive aims to liberate the Bartla district from Daesh militants.
"We are getting closer to the eastern outskirts of Mosul and our forces are now 4 kilometers away from the city's eastern districts," he said.
Last week, the Iraqi army, backed by U.S.-led coalition airstrikes, launched a much-anticipated offensive to retake Mosul, the last Daesh stronghold in northern Iraq.
The terrorist group captured Iraq's second largest city in mid-2014 before overrunning large swathes of territory in the country's northern and western regions.
The Iraqi army, backed by local allies on the ground and a U.S.-led air coalition, has since retaken much of the territory. Nevertheless, the terrorist group remains in control of several parts of the country, including Mosul.