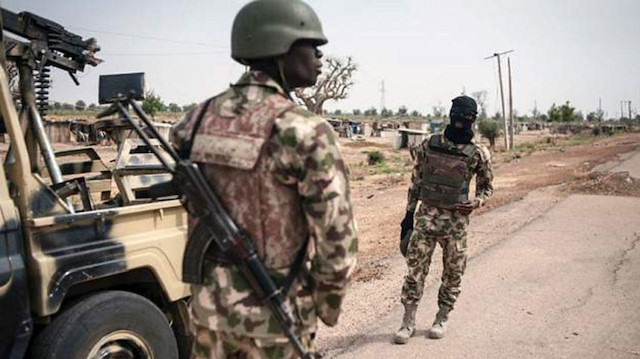 The death toll from a suspected terrorist attack last week on an army outpost in Niger's western region has risen to 89, the government said Sunday.
In a statement issued after a meeting of the National Security Council chaired by President Mahamadou Issoufou, it also said 77 militants were killed, up from 63 announced earlier.
"The response of combined air support of the Niger Air Force and the allied forces managed to root out the enemy from our borders," it said.
The government said last Thursday that militants had killed 25 soldiers and wounded six others in the town of Chinagodrar, around 11 kilometers (seven miles) from the border with Mali.
In tribute to the victims, a three-day national mourning period will be observed starting Monday, during which flags will fly at half mast, it said.
The government called on the population to be vigilant and unite in the face of terrorism.
It was not immediately clear who was responsible for the attack, but militant groups connected to al-Qaeda and Daesh/ISIS are the prime suspects behind an ambush in December near the town of Inates in the country's western Tillaberi region that left 71 Niger soldiers dead.
The latest attack came days ahead of a meeting in France between French President Emmanuel Macron and five presidents from the Sahel region to discuss security there.
President Issoufou is among those invited to the summit, which is also expected to discuss the future of the French mission in the region.
The meeting was postponed last December following the attack on Niger's armed forces.
4 years ago