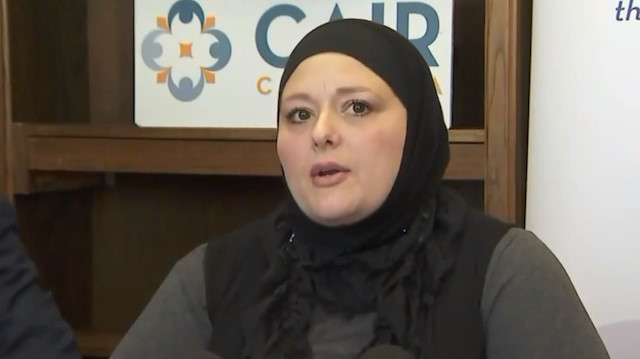 A Muslim woman who was left devastated after she was forced to remove her hijab sued New York's Yonkers City on Wednesday due to its "demeaning and humiliating" policies.
Ihsan Malkawi stated in a federal civil rights lawsuit that she was arrested, along with her husband, in Yonkers due to "false allegations of abuse" made by their daughter, which were deemed "unfounded" after the case was investigated by child services, NBC News reported.
Malkawi's daughter, desiring to return to Michigan where the family formerly lived, tried to run away from home on Aug. 25, 2019 whereupon the couple found her and brought her back.
The next day, when Ihsan and her husband were out enrolling their daughter in school, the girl unexpectedly called 911 and claimed that her mother and father had attacked her with a belt and curtain rod, the lawsuit explained.
Ihsan was arrested, handcuffed, taken to a booking cell and ordered by a female officer to remove her hijab for a mugshot. "You can't take a photo or go into a cell with this," the officer told her, according to the lawsuit.
Ihsan, who has never been asked to remove her hijab in public before, explained to the officer that her veil was not a fashion accessory but deemed as an obligation by her religious faith. However, officers refused her by saying, "It's the law."
Anxious, distraught and afraid of further criminal charges, Malkawi "reluctantly removed her hijab to be photographed," and then left in tears. She was also forced to wear a short-sleeved shirt instead of the long-sleeved one she was originally wearing.
After spending 36 hours without her hijab, she was bailed out of jail by her husband on Aug. 28, but her head-cover still was not returned to her till she was in the parking lot outside.
A Yonkers' spokeswoman told NBC News that the city can't comment about the lawsuit in question.
Ihsan is being represented by the Council on American-Islamic Relations New York (CAIR NY), which "promotes and defends the civil rights of Muslims" in the state, in coordination with law firm Emery Celli Brinckerhoff and Abady.
The Yonkers Police Department violated Malkawi's religious rights, said lawsuit director of CAIR NY, Ahmed Mohamed.
"This is not a one-time incident. This is a policy. This is something that has happened to a lot of people," Mohamed told NBC News in a phone interview.
In addition to Yonkers, various cities across the country have similar policies such as Dearborn Heights, Michigan; Portland, Maine; and a number of jurisdictions in California.
"The police department's policy goes beyond being demeaning and humiliating. It's a First Amendment right that we have here as Americans to be able to wear religious head coverings. We don't lose those rights because we have interactions with law enforcement," Mohamed said.
Mohamed, underlining that "Yonkers has a significant Muslim population," stated that the lawsuit is not only limited to Muslims but also covers people who believe in wearing their religious attire.
"We are in the year 2020. Police forces have to abandon policies that cling to the past of not being religiously inclusive and not respecting religious freedom. We hope there will be a policy change," he concluded.