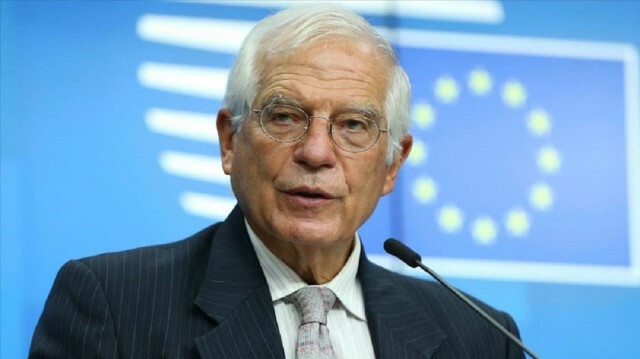 Recent developments in Afghanistan show Europe's vulnerability, according to the EU's top diplomat.
The US withdrawal from Afghanistan and the Taliban's return to power serve as a wake-up call, EU foreign policy chief Josep Borrell told French daily Le Monde on Tuesday.
The developments show the need to develop a "common strategic culture," he said, defending the idea of European strategic autonomy, in addition to NATO, after the Western "debacle" in Afghanistan.
Remarking that a Portuguese and a Latvian would not necessarily share the same views on a Russian threat or the immigration problem, Borrell said a common strategy should be established by overcoming differences and disagreements between the bloc's 27 members.
"We need an assessment report on the role of the European Union in Afghanistan and the dysfunctions that may have taken place in the last 20 years ... in order to determine the reasons for the collapse of the Afghan army, which failed to defend its country against the Taliban," he said.
Borrell said the people of Europe need to be aware of the world they live in. "We supported the idea of a world calmed by trade and economic integration under the American umbrella, but new threats emerged, especially after Sept. 11, 2001," he said. "And old empires in China, in Russia, Turkey, were reborn, sometimes even reinvented, based on historical realities."
On the EU's relationship with the new Afghan interim government, Borrell said it is crucial for the Taliban to "respect for fundamental rights of all Afghan society, including women, or the possibility of carrying out (further) evacuations."
He said the EU is trying to boost cooperation with the countries in the region and hopes to set up a branch in the Afghan capital, Kabul.
Borrell added that he appreciated NATO Secretary-General Jens Stoltenberg's concerns over the unity of Europe, but added that the EU is not responsible for developing a common security and defense policy.
On Aug. 15, the Taliban took control of the Afghan capital Kabul, leading many Afghans to try to flee the country, along with a rushed Western evacuation through the Kabul airport.