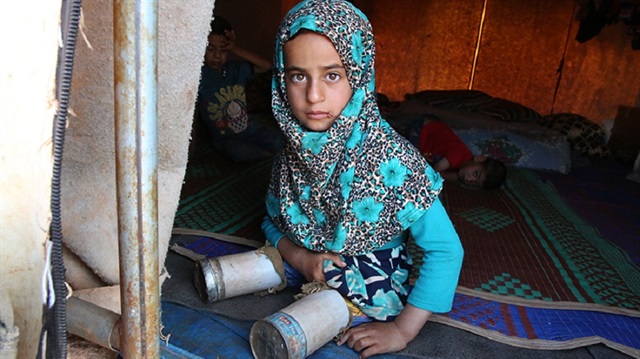 The only dream of disabled eight-year-old Syrian refugee Maya Meri is to be able to walk and play with her friends in nearby fields outside the refugee camp in Idlib, where she has been living with her family ever since they were forced to flee their Aleppo countryside home because of Assad regime attacks.
Unable to walk after both her legs were amputated from the knee down due to a genetic condition, Maya resorts to using tin cans as prosthetics in order to be able to move around.
Maya and her family's days are spent inside a rickety tent that is barely held in place by giant rocks, and which becomes flooded with water and mud after every rainfall.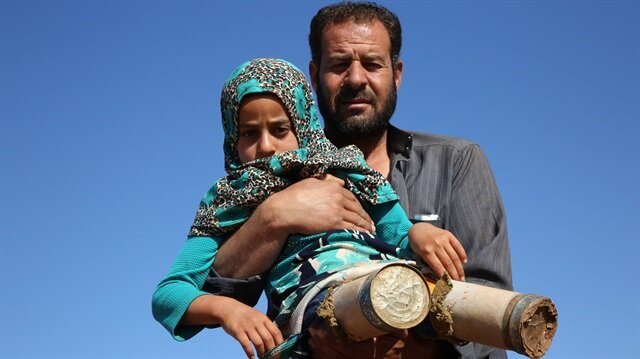 Maya treks 300 meters to school every day on improvised prosthetic legs her dad made her out of empty tins cans, however, she is occasionally forced to crawl when tired as she suffers from a physical condition in her hands, making her already exhausting trip to school all the more difficult.
She anxiously dreams of the day when a charity will fulfill her wish of being able to walk again using proper prosthetic legs.
Her father hopes to be able to make that dream a reality with Turkey's help.