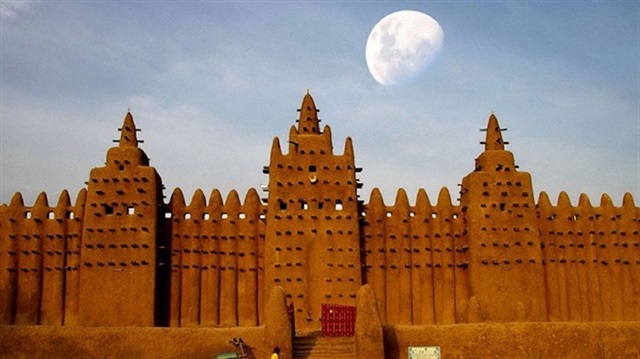 Known as the "biggest adobe building of the world," the Great Mosque of Djenné has defied centuries with its simplicity and durability. Built in the 14th century in Mali, the mosque stands with more than one hundred columns, and is restored with mud by the residents of Djenné every year during the "Mud Festival."
The mosque, which is located in the center of Djenné, is among the most interesting architectural works across the African continent. It was demolished a few times, but its current state was achieved after construction in 1907.
It has three minarets and four main columns. The mosque is 60 meters in width, and can accommodate 50,000 people simultaneously inside and in its courtyards. The interior of the mosque is ventilated with mud vents called "Ladis."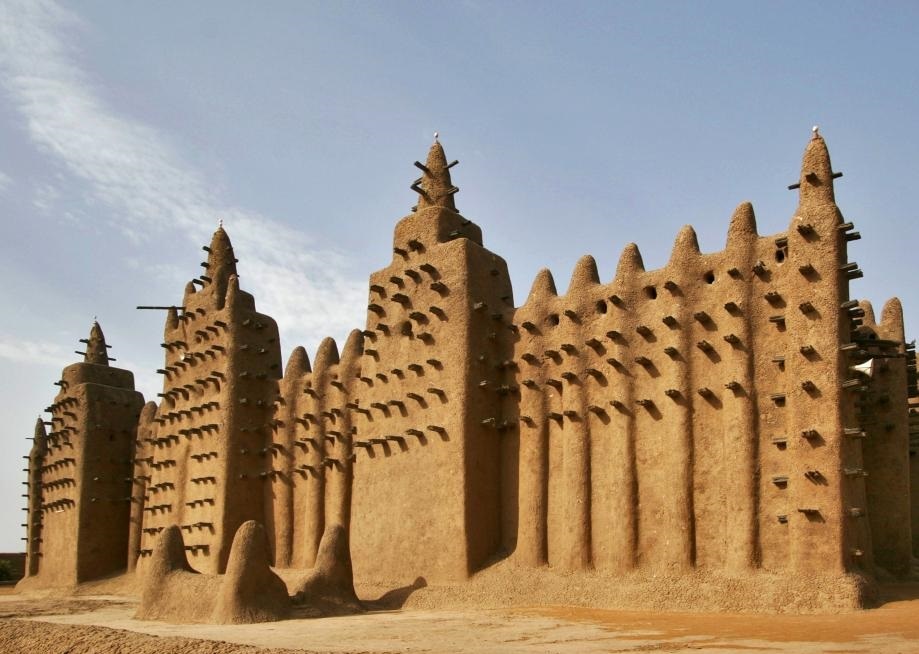 Constructed solely of mud, the mosque is restored annually by the locals. Children and young people collect mud from river beds and bring it to construction workers. The mosque is then cemented with plaster.
Every year, the Great Mosque of Djenné is covered with mud by thousands of people during the traditional "Mud Festival", a day when the mosque is restored. The Mud Festival is a special day for the locals.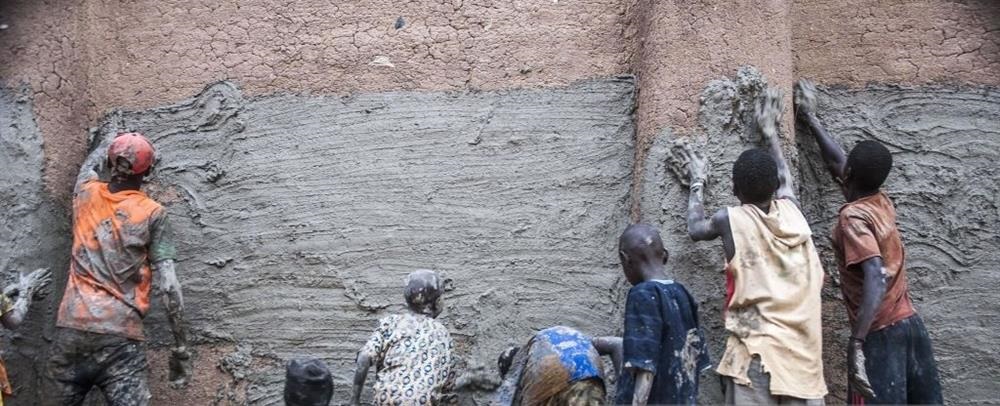 On the day of the Mud Festival, people from all ages gather early in the morning to restore the mosque. The new plaster applied on the mosque dries very quickly due to high temperatures in the region. Thus, the mosque endures one more year.
It is almost impossible to find a concrete house in the city of Djenné. The region boasts low-rise adobe houses, known as Sudan-Morocco architecture. The houses are dwarfed by the Great Mosque of Djenne, which is one of Africa's most revered monuments.