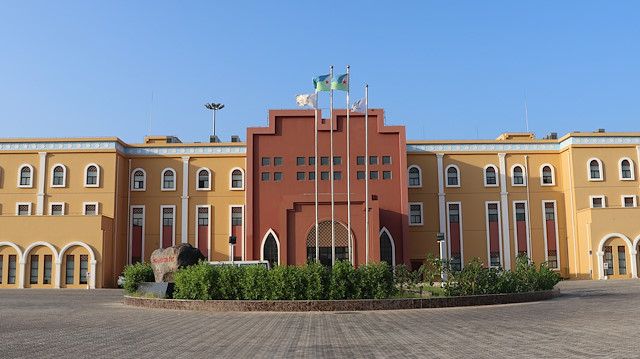 Tourism only contributes 3 percent of GDP in the small Horn of Africa country of Djibouti, and more investment is needed to boost this figure, Djibouti's top tourism official told reporters on Thursday.
Although Djibouti has a lot to offer tourists, with its sandy beaches, pristine coral reefs, and cultural and historical attractions, dramatic investments in infrastructure facilities are needed to draw visitors and diversify the economy, Osman Abdi Mohammed, the head of Djibouti's National Tourism Office, said on the sidelines of the second Djibouti International Trade Fair.

With the resumption of Air Djibouti passenger flights in 2016, the 2018 inauguration of the new Addis Ababa-Djibouti Railway, the construction of two new international airports, and the modernization of the current airport, the country has taken important steps to develop its international connectivity, he said.
Djibouti's economy depends largely on providing port services to its larger neighbor, Ethiopia, which has a population of over 100 million, over 100 times the size of Djibouthi's.
According to Mohammed, within five years his office plans to increase the number of tourists coming to Djibouti from the current annual figure of 140,000 to half a million.
He added that the government is speaking with Ethiopia about harmonizing the two countries' tour operation systems.
Separately, high-profile Djibouti officials attended the inauguration of a modern recreational facility by an Ethiopian investor on Thursday.
Tadios Tafesse, the owner of Kuriftu Resorts, said there was a good opportunity for Djibouti and Ethiopia to cooperate in the tourism sector.