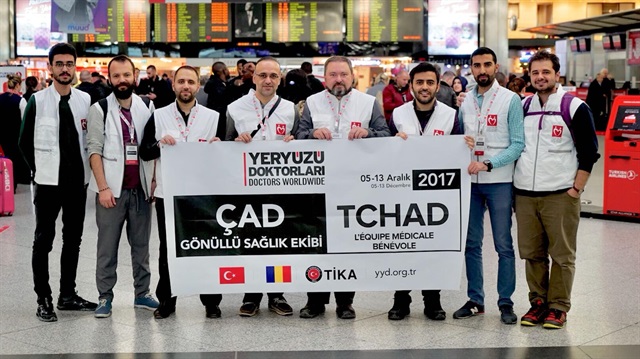 The Turkish branch of an independent international charity continued its medical service in Chad, home to hundreds of thousands of people stricken by humanitarian crisis in the Republic of Central Africa since 2013.
In a statement issued by Doctors Worldwide Turkey on Wednesday, a group of voluntary doctors would provide medical care in a refugee camp in southern Sido village on Dec. 5-13 as part of an ongoing humanitarian aid campaign in the country.
Among the group are pediatricians, internist, pharmacist and primary care physician, the statement added.
Doctors Worldwide is the sole organization which provides medical care in the 50 thousand-person refugee camp in Sido village.
More than 1.9 million people in Chad have difficulty in attaining primary health care, according to a World Health Organization data.
It also said malaria is the main death cause among children under 5.
Doctors Worldwide is a group of international medics got together and established in 2000 as a UK charity.
With its branches in Turkey, Kenya, Pakistan and the U.S., the charity aims to help local communities to develop, build and sustain health services such as maternity clinics and hospitals.
It has responded to many of the serious emergencies and disasters of recent years such as the 2011 East Africa Famine, 2011 2010 floods in Pakistan, Haiti in 2010, the 2005 earthquake in Kashmir and the 2005 Asian Tsunami in Sri Lanka.