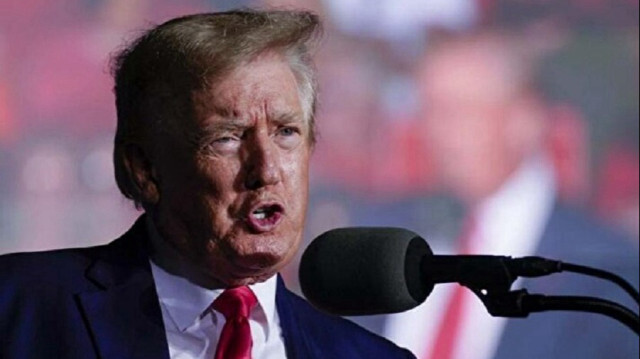 Former US President Donald Trump
Former US President Donald Trump said on Saturday that he expects to be arrested next week as a Manhattan prosecutor prepares charges in an ongoing case surrounding an allegedly payment of hush money .
"THE FAR amp; AWAY LEADING REPUBLICAN CANDIDATE amp; FORMER PRESIDENT OF THE UNITED STATES OF AMERICA, WILL BE ARRESTED ON TUESDAY OF NEXT WEEK. PROTEST, TAKE OUR NATION BACK!," Trump said on social media playform Truth Social, according to New York Post.
"CORRUPT amp; HIGHLY POLITICAL MANHATTAN DISTRICT ATTORNEY'S OFFICE," he added.
New York prosecutors are reportedly nearing an indictment of Trump in a case centered on a $130,000 payment to adult film actress Stormy Daniels.
Daniels has alleged that she had an affair with former President Trump long before he ran for office and received hush money before the 2016 presidential election.
15 days ago