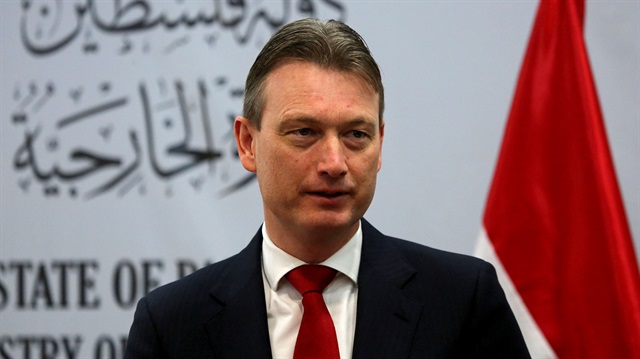 Dutch Foreign Minister Halbe Zijlstra admitted on Monday that he lied about hearing Russian President Vladimir Putin make comments about plans for a "greater Russia."
While election campaigning two years ago, Zijlstra said that in 2006 he had been at Putin's dacha when he heard the Kremlin leader speak of plans for a "greater Russia" which would include some of Russia's neighbours.
"I was tucked away back in the room, but I could clearly hear Putin's answer to the question about what he considered greater Russia," Zijlstra told a gathering then of his People's Party for Freedom and Democracy, which heads the new Dutch government.
"He said this included Russia, Belarus, Ukraine and the Baltic states, and, well, Kazakhstan would be 'nice to have'," he said in his speech which was recorded on video.
But on Monday he acknowledged he had never been at the meeting with Putin and had heard of the comments second hand.
"The discussion did take place and someone who was there told me what President Putin said about greater Russia," Zijlstra said in a statement after admitting the lie in an interview with the Dutch daily De Volkskrant.
Zijlstra's admission comes ahead of a scheduled meeting on Wednesday with Russian counterpart Sergei Lavrov with relations at a poor ebb since the downing of Malaysia Airlines MH17 in July 2014, with 196 Dutch citizens onboard.
The Dutch have blamed the Russians for the downing of the airplane and are narrowing down their investigation to identify the suspects to be tried in the Netherlands.
Opposition parties called for a debate on Zijlstra's position. But Prime Minister Mark Rutte said that though Zijlstra had a made a "big mistake" he remained a credible member of the government and did not have to resign.
Rutte, speaking to reporters, said he did not see relations with Russia deteriorating further. "The Russians know the content of the story is true", he said.