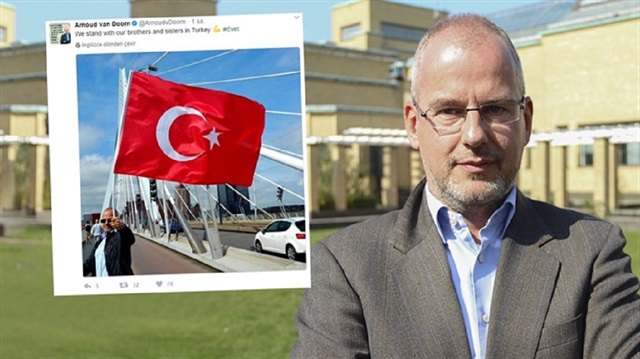 Dutch politician ​Arnoud van Doorn.
Member of The Hague City Council for the Unity Party, Arnoud van Doorn showed his support of the Turkish constitutional referendum with a message posted to social media on Sunday.
Doorn declared his view on the referendum by saying "Evet!" which is Turkish for yes, in a tweet where he can be seen waving a Turkish flag.
Over 55 million Turks are eligible to vote domestically in the referendum, and more than 1.2 million Turkish expatriates voted abroad at 120 polling stations in 57 countries.
Polling across Turkey will continue until 5:00 p.m. (1400 GMT).
The former politician broke ties with the anti-Islamic Dutch Freedom Party, and is now associated with Geert Wilders, and became a Muslim a few years ago.
"Europe is aware of its demise, which is why it's attacking Turkey. It's not just about Turkey, it's also about Islam," Doorn said regarding the recent political tension between Turkey and some EU countries.
6 years ago